Artikel 1 bis 10 von 10 auf Seite 1 von 1 anzeigen
Cat: U 12. Rel: 13 Nov 17
Tones Of Ballad

Tones Of Ballad (Drifts Projects remix)

Pretty Lake

Snowdrifts
Review: Bonnie & Klein can often be found cruising round labels like Music For Dreams and Leng, imparting tender touches of Balearic finery for those who like to cruise on the slinkiest of 80s flavoured jams. They're on cracking form for this return to Uber, kicking off with the sultry "Tones Of Ballad", which gets a subtle beefing up from Drifts Projects on the remix. "Pretty Lake" is the cut for those who want to achieve pure transcendental bliss by way of canned slap bass and sustained chords, and then "Snowdrifts" finishes the EP off with a thoughtful piece shaped out by sweet piano and stirring strings.
…

Read more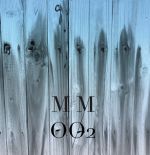 Cat: MM 002. Rel: 13 Nov 17
Research

Can Maneras

Serate Cosmiche
Review: Following on from the impressive opening statement from Modern Manners, the second installment from the hitherto unknown outfit sees the sonic remit reaching out to other influences while retaining that poised lounge attitude that made the first record so instantly endearing. "Research" is a dub track in essence, sporting ample space in the mix, the odd conga roll and sparse chords calling out into a field of reverb and delay. "Can Maneras" is a more shuffling kind of smooth jazz that aligns with the classy licks of St Germain and the like. "Serate Cosmiche" finishes the EP off on a melancholic tip that puts the synths at the front of the mix for the first time.
…

Read more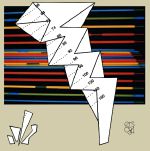 Cat: ERS 034. Rel: 13 Nov 17
Moving

Fire

Rubber Hour

Listen Closely
Review: Out 2 are the product of a New York-based partnership between Jeremy Campbell and R. Zanzibar, who are just the kind of cult operators that Emotional Response so dearly love. With one foot in classic Talking Heads inspired funk variations and the other in the catch-all stylistic melee of the modern age, this is highly developed party music for well-read rug cutters to bust out shapes to. Just check the gorgeous synth violin styles on "Fire" or the heavy dub beatdown of "Rubber Hour" - these cats know what they're doing. All new-no-minimal-wave lovers take note!
…

Read more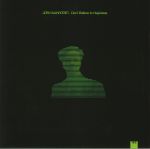 Cat: MFR 163V. Rel: 13 Nov 17
I Am The Night (6:52)

Breen Fantasy (7:00)

Reach Out To China (5:36)

Don't Believe In Happiness (6:45)

Sometimes You Win, But Not Very Often (6:32)

New Ideologies (5:59)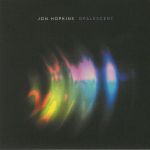 Cat: TAO 006R. Rel: 13 Nov 17
Elegiac

Private Universe

Halcyon

Opalescent

Lost In Thought

Fading Glow

Apparition

Inner Peace

Cerulean

Grace

Cold Out There

Afterlife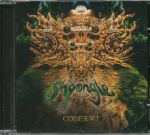 Remember The Future

The Magumba State

Empty Branes

Are We There Yet?

Herr Gringleflapper's Secret Stash Box

Strange Planet

I Woke Up As A Shlummutz

Celestial Itnoxication

Hammock Therapy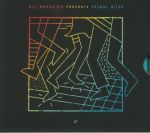 Cat: 541416 508743. Rel: 13 Nov 17
Agape - "Rejoice"

Brent Dowe & The Gaytones - "Reggae Makossa"

Apatchi Band - "Issmark"

General Strike - "Parts Of My Body"

Gaffa - "Attitude Dancing (Land Of A 1000 Dunces)"

Urang Otan - "Walking In The Jungle"

Surprize - "Stavolta"

Deborah & The Puerto Ricans - "Side A Side B Side"

P!off? - "Mein Walkman Ist Kaputt"

The Raincoats - "Animal Rhapsody" (version)

Ruts DC - "Push Yourself (Make It Work)"

Motion - "Crazy Beat"

Peter Accident - "Turning Black"

Reggae Clinic 65 - "Caravan" (dub version)

Jeff Dunn - "Walk On The Wild Side"

Bobbie Gentry - "Thunder In The Afternoon"

Latin Breed - "Maranatha"

Banzai - "Rhythm Kung Fu"

Freddi & Henchi - "Cartoon People"

Aax Donnell & Eric Malone - "Golden Cage"

The General - "Life In The Big City"

Final Edition - "No Limit"

Sweet Potato Pie - "Hot Disco Night (Are You Ready?)"

Little Reuben - "(I Am) Drum"

General Crook - "What Time It Is" (part II & part I - Bill Brewster edit)

Curtis Green - "I Just Gotta Get Down" (part I)

Nashville Rhythm Section - "I Can't Go For That"

Dooley Silverspoon - "Mr Deluxe" (part I & part II - Bill Brewster edit)

Floyd Beck - "Party Is The Solution"

Stroer - "Don't Stay For Breakfast"

Mother Tongue - "Message Of Love"

B McCarthy & Rasoul - "Excursion 2"

Love From San Francisco - "Keep Rockin'" (Thumping House mix)

Larry Heard - "Night Images" (Swayzak Early Mid Afternoon mix)

Clifton King - "Family Prayer"

Aural - "Desire" (Fabrice Africa Pain)

Chicken Lips - "Is That You Or Me" (Ivan Flute dub)

Swag - "Primitive Urges 4 - Side C"

Maurizio - "M4 A-Side"

Silverlining - "Precision Spanner"

Kate-Olivia Martinez - "Fire Walk With Me"
Review: When Eskimo Recordings approached Bill Brewster with the idea of putting together a compilation exploring his epic record collection, the acclaimed journalist and DJ decided to take a widescreen approach. The resultant collection is vast and predictably on-point, with each of the CDs gathering together tracks on a loose theme ("Post-Punk", "Balearic" and "House"). As you'd expect, it's a hugely impressive and eye-opening set, with Brewster serving up largely obscure or long-forgotten cuts that range in scope from trippy, dubbed-out post-punk disco, jaunty jazz-funk, synth-heavy boogie and heavily percussive Afro-disco grooves, to saucer-eyed European synth-pop, the dub techno of Maurizio, Swag's early UK tech-house and the East Midlands deep house bump of Charles Webster's "A Love From San Francisco" project. In other words, it's a cracker from start to finish.
…

Read more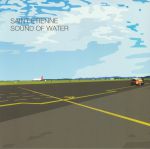 Cat: HVNLP 72. Rel: 13 Nov 17
Late Morning (4:11)

Heart Failed (In The Back Of A Taxi) (3:37)

Sycamore (3:49)

Don't Back Down (4:51)

Just A Little Overcome (3:42)

Boy Is Crying (3:51)

Aspects Of Lambert (3:29)

Downey CA. (4:22)

How We Used To Live (9:03)

The Place At Dawn (1:49)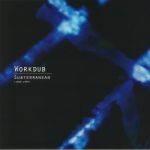 Cat: LER 1010. Rel: 13 Nov 17
By Any Means Necessary (4:40)

Rainforest (3:19)

Reach For The Stars (2:26)

Work-A-Day World (3:08)

Industrial Revolution (6:00)

Invasion (3:53)

Drive It Home (3:26)

Just Pump It (4:08)

Subterranean (3:57)

Lunar Module (3:21)
Review: Last year, Music From Memory released an EP containing a handful of tracks from previously forgotten Missouri outfit Workdub. On the back of that, interest in their hard-to-find back catalogue rocketed, hence the appearance of this handy compilation on Left Ear. Subterranean (1889-95) contains material from each of the fluid collective's full-length excursions (one album and two cassettes) and is as evocative, imaginative, loose and enjoyable as the tracks previously showcased by Music From Memory. Stylistically, the material is thrillingly hard to pin down, though we can hear clear nods to dub, post-punk synth-pop, electro, Balearica, electronica and ambient amongst the ten superb selections on show.
…

Read more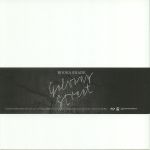 Cat: BFMB 36. Rel: 13 Nov 17
Digging A Hole (feat Craig Walker) (4:40)

Numb The Pain (feat Craig Walker) (4:25)

Magnolia (1:39)

Broken Skin (feat Daniel Spencer) (4:47)

Peak (feat Yates) (5:17)

Babylon (feat Craig Walker & Urdur) (4:01)

Eyes Open (feat Craig Walker) (3:37)

Loneliest Boy (feat Craig Walker) (4:10)

All Falls Down (feat Craig Walker) (3:38)

All Of This & Nothing (feat Craig Walker) (4:30)

Babylon (feat Craig Walker & Urdur - single version) (3:29)

Changes (feat Craig Walker) (5:06)

Babylon (feat Craig Walker & Urdur - extended version) (6:43)

Numb The Pain (feat Craig Walker - single version) (3:23)

Fade Away (3:55)

Numb The Pain (feat Craig Walker - extended version) (5:42)

Loneliest Boy (feat Craig Walker - single version) (3:43)

Loneliest Boy (feat Craig Walker - extended version) (5:42)

Just Like Tonigh (feat Craig Walker - single version) (3:41)

Just Like Tonigh (feat Craig Walker - extended version) (5:23)

Digging A Hole (feat Craig Walker)

Numb The Pain (feat Craig Walker)

Magnolia

Broken Skin (feat Daniel Spencer)

Peak (feat Yates)

Babylon (feat Craig Walker & Urdur)

Eyes Open (feat Craig Walker)

Loneliest Boy (feat Craig Walker)

All Falls Down (feat Craig Walker)

All Of This & Nothing (feat Craig Walker)

Babylon (feat Craig Walker & Urdur - single version)

Changes (feat Craig Walker)

Broken Skin (feat Daniel Spencer - Exclusive Deluxe CD version)

Eyes Open (feat Craig Walker - Exclusive Deluxe CD version)

Babylon (feat Craig Walker & Urdur - extended version)

Digging A Hole (feat Craig Walker - Blu-ray Disc)

Numb The Pain (feat Craig Walker)

Magnolia

Broken Skin (feat Daniel Spencer)

Peak (feat Yates)

Babylon (feat Craig Walker & Urdur)

Eyes Open (feat Craig Walker)

Loneliest Boy (feat Craig Walker)

All Falls Down (feat Craig Walker)

All Of This & Nothing (feat Craig Walker)

Just Like Tonight (feat Craig Walker - extended version bonus track)
Artikel 1 bis 10 von 10 auf Seite 1 von 1 anzeigen