This Week: Balearic/Downtempo
Artikel 1 bis 6 von 6 auf Seite 1 von 1 anzeigen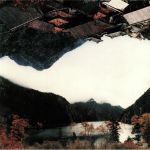 Cat: IML 008. Rel: 19 Mar 18
Moves (5:05)

Lemon Cru (5:27)

Endless Universe (5:52)

Fata Morgana (5:35)
Review: After 20 years in the lab, Austrian producer and DJ Conny Frischauf releases her debut EP for International Major Label. Made with a deep understanding of soundscapes and pop culture, the musical language of Frischauf breathes a magical and melancholic vibe - that transfers itself into the subconscious of the listener, without any comment. From the lush, shimmering tones of "Lemon Cru" to "Endless Universe" which features a crossover of neoclassical and kosmische aesthetics, complete with her heavenly vocals - Effekt Und Emotion was well worth the wait.
…

Read more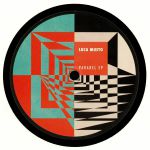 Cat: MAGIC 09. Rel: 19 Mar 18
Let Me Down (5:05)

Parabel (Iorie remix) (7:42)

Once Upon A Grind (6:16)

Parabel (7:32)
Review: Shimmering slow-mo soul from Berlin's Luca Musto. Smoky, unhurried and loaded with delicate emotion, it's another Balearic motherload as we're plunged into foggy trumpets and jazzy swirls on "Let Me Down", immersed in whirling reverse tones and dusty Bonoboesque haziness on "Once Upon A Grind" and taken on a bluesy one-way trip to Norway on "Parabel". Loire's deep chug remix seals the deal. Stunning.
…

Read more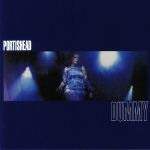 Cat: 828 5221. Rel: 19 Mar 18
Mysterons (4:59)

Sour Times (4:13)

Strangers (3:58)

It Could Be Sweet (4:12)

Wandering Star (4:51)

Numb (3:58)

Roads (5:07)

Pedestal (3:39)

Biscuit (4:49)

Glory Box (4:54)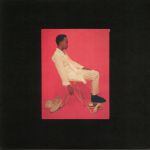 Cat: GI 310LP. Rel: 19 Mar 18
Language (3:48)

Mood (3:00)

Only If U Knew (3:21)

Hands Off (1:40)

Hangin' On (2:41)

Black Diamond (5:02)

Ophelia's Room (2:10)

Some People I Know (2:54)

Can I Come Over? (5:12)

Doubts (3:46)

Good Stuff (4:12)

Boys Choir (3:16)

Lost Boys (3:47)

Hand To God (3:42)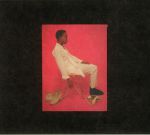 Cat: GI 310CD. Rel: 19 Mar 18
Language

Mood

Only If U Knew

Hands Off

Hangin' On

Black Diamond

Ophelia's Room

Some People I Know

Can I Come Over?

Doubts

Good Stuff

Boys Choir

Lost Boys

Hand To God
Artikel 1 bis 6 von 6 auf Seite 1 von 1 anzeigen
This Week: Balearic/Downtempo