This Week: Coldwave/Synth
Artikel 1 bis 14 von 14 auf Seite 1 von 1 anzeigen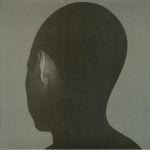 Cat: COMEME 043. Rel: 19 Mar 18
Cluster (6:22)

Breathe (6:32)

Dormant (6:03)

An Aquarian Feeling (7:31)

Undone (2:36)

Silent (Replicant version) (3:21)

A Body (6:07)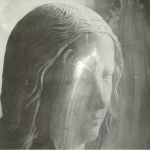 Cat: BRXPR 001. Rel: 19 Mar 18
In Pursuit (4:40)

Rendezvous (6:43)

In Pursuit (Cop Envy remix) (5:15)

In Pursuit (Leo James Greyscale mix) (5:19)
Review: Melbourne based retroverts Dormir present two great tracks, that merge classic synth pop sensibilities with electro influences on the sweltering "In Pursuit" while the sensual and darkly romantic "Rendezvous" allows the singer's performance to shine through - sounding quite like Robert Smith. On the flip, there's some top remixes by some of Sydney's hottest producers - Cop Envy (Templar Sound) delivers a seething electro bass perspective reminiscent of Dynamic II, while Leo James (who some of you may remember as part of Canyon's on DFA a while back) remains respectful to the original of "In Pursuit" but provides a bit more dancefloor dynamic on his Greyscale mix.
…

Read more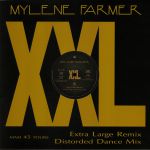 Cat: 538019 6. Rel: 19 Mar 18
XXL (Extra Large remix) (5:04)

XXL (Distorded dance mix) (4:46)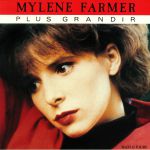 Cat: 538019 3. Rel: 19 Mar 18
Plus Grandir (6:09)

Chloe (2:35)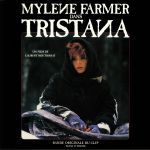 Cat: 538019 4. Rel: 19 Mar 18
Ouverture (2:13)

Tristana (single version) (4:39)

Adieu Tristana (4:02)

Tristana (Bande Son Integrale Du Clip) (11:43)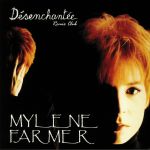 Cat: 538019 5. Rel: 19 Mar 18
Desenchantee (remix club) (8:06)

Desenchantee (Chaos mix) (6:53)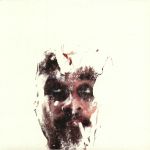 Cat: LPDR 007. Rel: 19 Mar 18
Stolpern 0.3 (5:00)

Green Market (5:01)

Kiss An Elephant (5:42)

Waterfalls (7:55)
Review: Following up great releases by Jack Pattern and Hansen Windisch, Lustpoderosa now presents Leipzig based kosmische-kraut-punk live act Syncboy - who is said to have recorded these tracks live at an infamous squat in Zurich. From stunning melodic ambient journeys such as "Stolpern" through to slow burning psychedelic epics like "Green Market" or "Kiss An Elephant" respectively, or the po-faced cold wave inspired closer "Waterfalls". Recommended for fans of Vactrol Park, Vermont or Benedikt Frey. The German producer sure has a diverse repertoire musically and we're certainly intrigued by what Bodo Hansen has in store next for 2018.
…

Read more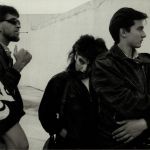 Cat: ACC 001. Rel: 19 Mar 18
Hollywood (4:36)

Deca Sunca (3:29)

A Hot Day In Mexico (4:36)

Mesec U Solji (5:06)

Mister Kompleks (4:03)

Lica U Ogledalu (4:24)

Molitva (4:33)

Boje (3:12)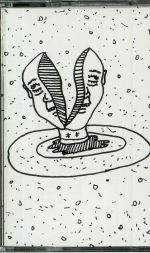 Cat: NC 21. Rel: 19 Mar 18
Annihilation Vacation (2:42)

Rock Me (4:34)

Nothing Changes (3:11)

Guns Guns Guns (7:21)

The Darkness Outside (3:46)

Last Bout With Sanity (3:03)

Same Time Tomorrow (3:13)

Images (4:20)

Dumb Friend (3:44)

Another Sunrise In The City Of Green Decay (2:25)

Goats In The Royal Chamber (3:14)

Van (1:41)

Here Come The Humanoids (3:04)

The Way (2:27)

A Bit Of Romance (4:27)

To Make You Stay (5:24)

Atheist Stagger (3:15)

Blood-Stained Shadow (Restless Thigh) (2:52)

Italian Horror Film (2:40)

Birthwave (4:10)

Puff (4:09)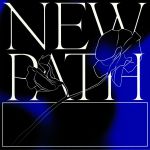 New Path
(white vinyl LP + MP3 download code)
Cat: DFA 2567. Rel: 19 Mar 18
Les Aphides (5:07)

Futur Parle (6:42)

Complet Brouille (3:49)

Les Agents Des Stups (6:48)

Substance M (8:20)

New Path (6:17)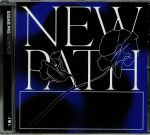 Cat: DFA 2567CD. Rel: 19 Mar 18
Les Aphides

Futur Parle

Complet Brouille

Les Agents Des Stups

Substance M

New Path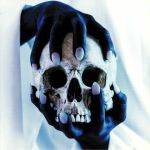 Cat: BLOOD 199. Rel: 19 Mar 18
Possessor (1:59)

Garruth (2:26)

The Powler (4:06)

Sigil (3:55)

Loudas Deceit (5:00)

Beliar (3:16)

Legion (4:13)

16 AM (3:16)

Shiloh's Lament (3:55)

Malum (4:01)

Commandment (3:47)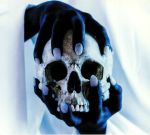 Cat: BLOOD 201. Rel: 19 Mar 18
Possessor

Garruth

The Prowler

Sigil

Loudas Deceit

Beliar

Legion

16 AM

Shiloh's Lament

Malum

Commandment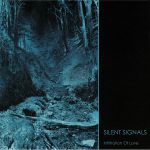 Cat: HERTZ 052. Rel: 19 Mar 18
There Is No End (3:46)

Crying Nations Of Night (3:15)

In The Forest (4:50)

Taste Your Joy (3:51)

Infiltration Of Love (7:29)
Review: Dirk Torben K has previously been described as one of the German industrial scene's "greatest obscure artists", thanks in no small party to a history of delivering off-the-beaten-track releases stretching back to the mid 1980s. These days, though, his Silent Signals project is quite well known - in coldwave and industrial circles, at least. His latest EP - a five-track affair in which he doffs a cap to 'Being Boiled"-era Human League and early Depeche Mode - is a typically stylish affair, rich in dusty old drum machine hits and analogue synthesizer motifs. The songs are strong, particularly pulsating opener "There is No End" and shuffling, melancholic closer "Infiltration of Love", suggesting that Torben K's profile is likely to rise further in the months ahead.
…

Read more
Artikel 1 bis 14 von 14 auf Seite 1 von 1 anzeigen
This Week: Coldwave/Synth