Labels
Artikel 1 bis 2 von 2 auf Seite 1 von 1 anzeigen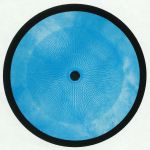 II (7:07)

Ee N Oh (4:41)

J P (2:29)

W W I (7:13)

Baby J (7:42)
Review: Aside from a frustratingly hard-to-find cassette of ambient experiments, David "Cloudface" Reynolds hasn't released much in the last few years. In fact, Super You is his first 12" for longtime home Mood Hut since 2013. Happily, it shows the producer at his deep, dreamy and dusty best, laying down a series of poignant and moving analogue jams that ripple with melodious intent. Soft-focus, ultra-deep house compositions (the melancholic Larry Heard-isms of "W W I", the yearning, dub-flecked wonder of "Baby J" and the jazzy ambient house bliss of opener "II") are joined by diversions into hip-hop style instrumental beats ("Ee N Oh") and, of course, ambient (the standout "J P").
…

Read more
FORTHCOMING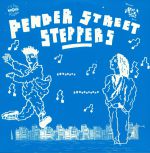 Cat: MH 019. Rel: 04 Dec 17
Deep House
Raining Again

Mirror (dub)

Molto Bene

Blackboard

No Need
Review: Having spent the last couple of years working on other projects, Mood Hut stalwarts Pender Street Steppers reunite for a welcome EP of loved-up goodness. They begin not with a chunk of saucer-eyed deep house, but rather the Balearic jazz-funk lusciousness of "Raining Again". The sunrise-friendly positivity continues with the ricocheting drum hits, fireside-warm bass and head-in-the-clouds synth melodies of "Mirror (Dub)", before the Canadian duo pays tribute to early Italian house on "Molto Bene". Turn to the flipside for the crunchy deep house dreaminess of "Blackboard" and the ultra-deep headiness of "No Need", in which the talented twosome makes great use of delay-laden drum machine hits and looped, dust-laden hip-hop vocal samples. All in all, this is arguably their strongest EP to date.
…

Read more
Artikel 1 bis 2 von 2 auf Seite 1 von 1 anzeigen