Artikel 1 bis 7 von 7 auf Seite 1 von 1 anzeigen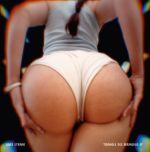 Cat: CDA 018. Rel: 23 Oct 17
Triangle Des Bermudas

Triangle Des Bermudas (Massimiliano Pagliara remix)

Cuban Omelette

John's Job (Rhythm track)
Review: Jules Etienne is back on Cocktail d'Amore Music with Triangle Des Bermudas.
Referencing the legendary region in the Western part of the North Atlantic Ocean, this EP opens up to a mysterious space of adventure and discovery.
The title track is a down tempo, balearic, and mystical ballad. Sounding like a ship moving slowly, but fiercely toward unexplored territories. The toms resemble a voice coming up from the depth of the sea, the pads like fluffy clouds reflecting off the waves. Massimiliano Pagliara is on remix duty, blowing on the sails and taking the ship into a cosmic expedition. This is deep and dreamy house music with cascading string lines combining effortlessly with hypnotic drums.
A driving arpeggio melts sweet and delicate with celestial strings, dreamlike vocals and breezy percussions in Cuban Omelette. While John's Job is a vivid dialogue between hand percussions, echoed toms and a sturdy baseline.






…

Read more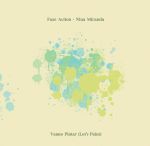 Cat: FAR 034. Rel: 23 Oct 17
Vamos Pintar (Let's Paint)

Vamos Pintar (Let's Paint) (Max Essa Slo Mo Bubble dub)

Vamos Pintar (Let's Paint) (Max Essa extended club mix)

Vamos Pintar (Let's Paint) (Paradise 90 dub)
Review: London based Disco outfit Faze Action team up with celebrated Anglo/Brazilian artist, Nina Miranda for proto house crossover. Faze Action have always managed to take different musical traditions and blend them to create sounds that are somehow familiar whilst simultaneously containing the unexpected. Last year's Mangwana, featured long time Faze Action collaborator, Zeke Manyika, singing in his native Zimbabwean Shona over Faze Action's infectious disco production. This time, British/Brazilian singer, artist and all round creative force de majeur, Nina Miranda, takes things further with her invitation to Vamos Pintar or Let's Paint, in Portuguese. On the surface there is the familiar Faze Action restyled proto house but it soon becomes apparent that the brothers have appropriated more than just a Brazilian vocal. Punchy 808 drums and fizzy synths are infused with Brazilian Caixa and Pandaro as if they had always been designed to co-exist. The remixes come from the illustrious Max Essa, whose British born/Tokyo resident background chimes well with the international nature of this latest offering. His Slo-Mo Bubble Dub simmers with Mediterranean sun that reclines into romantic piano flourishes and dubbed out vocals, whilst the Extended Dub manages to draw out the original elements at their original tempo. Faze Action's own Paradise '90 Dub closes the package by keeping close to the original arrangement with added economy and plenty of dub delay of course.
…

Read more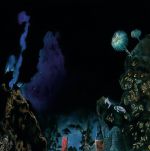 Cat: FW 004. Rel: 23 Oct 17
Blumareciano

Blumareciano (San Proper remix)

Begum
Review: Fleeting Wax introduces Eva Geist to their rooster - a very promising producer and live act. With a nordic feeling of nostalgia Blumareciano depicts the mediterranean sea landscape on a cloudy winter day. Soft beats, braid arpeggiators and thin out vocals build a cinematic scenario of spacious narration, a odyssey vacation thrilled by the new and encouraged by the hope to one day come back home. San Propers Remix takes Blumareciano down to a rusty dirty club and manages to combine techno with the deep vocals of Eva Geist.





…

Read more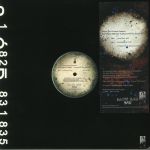 Cat: SRM PRO 002. Rel: 23 Oct 17
Red Earth (6:27)

Installation III (6:25)

Winter's Moon (excerpt) (8:49)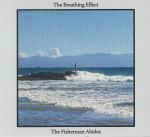 Cat: APR 100CD. Rel: 23 Oct 17
Water Static (Blinding Phoenix)

The Morning Swim

The Grove

Walking Backwards

Driftwood Dialogue

Josephine

The Pier (New Eyes)

The Ode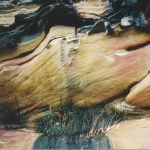 Cat: CULT 001. Rel: 16 Oct 17
New Worlds (4:02)

Potential Of We (4:04)

Extrement Enflammable (4:52)

Cafune (2:22)

Mer Morte (3:50)

Allodynia (5:01)

Palmerston (8:17)

The Sweetest Embrace (3:47)

How They Conquered The World (4:38)

Ritual Defilement (3:55)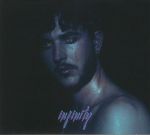 Cat: PIASR 985CDX. Rel: 23 Oct 17
So Real

Exotic

Susato

Pretty Infiniti

Touch Down

Queen

Honey

Runaway

Last Night

Breathing

Chevrolet

Fever
Artikel 1 bis 7 von 7 auf Seite 1 von 1 anzeigen