This Week: Bass
Artikel 1 bis 10 von 10 auf Seite 1 von 1 anzeigen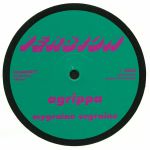 Cat: VERSION 011. Rel: 23 Apr 18
Mygraine Urgraine (5:40)

Harbour Run (5:33)
Review: Last spotted cavorting with the likes of Troy Gunner and others on Brotherhood Sound System, Agrippa makes his official 12" debut with this forthright doublet on Berlin's Version imprint. "Mygraine Urgrain" is an iced-out electroid wonderland with spaced-out kicks and twisted alien textures while "Harbour Run" picks up the pace with a switchy broken drum arrangement and dense loopy bass textures that swirl around the groove with growing intensity. Watch out for his new label Par Avion coming soon...
…

Read more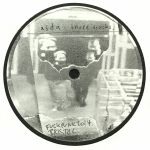 Cat: FUCKPUNK 002. Rel: 23 Apr 18
Spud-U-Like (4:05)

Trash & Ready (3:36)

Bells (1:47)
Review: Seb Gainsborough aka VESSEL and Chester Giles are ASDA, a new pseudo-noise and demi-industrial outfit from the UK issued through the emergent Bristol label FuckPunk. The former should need no introduction, while the latter is just now making his debut as vocalist so we're pretty intrigued to hear what he has to say! "Spud-U-Like" is a booming, percussion-driven clusterbomb that sounds like the inside of a tank engine, while "Trash&Ready" takes blatant inspiration from the likes of Throbbing Gristle and the like, boasting Giles' dystopian words, an utterly broken arrangement and a distorted, poisonous bassline. "Bells" is the more abstract, however, where Vessel only inserts subtle flurries of sound among the noir beat poetry of Chester. Gorgeous stuff.
…

Read more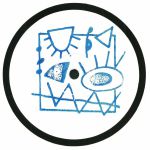 Kneqq
(hand-stamped 12" Nachpressung)
Cat: FRINGEWHITE 002. Rel: 23 Apr 18
Kneqq (5:42)

Struck (5:22)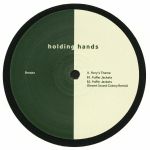 Cat: HHANDS 004. Rel: 23 Apr 18
Rory's Theme (6:01)

Puffer Jackets (6:01)

Puffer Jackets (Desert Sound Colony remix) (8:35)
Review: We have no idea who Rory is, but we'd like to thank him for inspiring this beautiful slice of foundation-style breaks from Leeds-based producer Breaka. Rushed-up with emotion and sharp staccato rolling breaks, "Rory's Theme" is a deliciously authentic and evocative piece of timeless rave. "Puffer Jackets" maintains the roots feel with classic electro beats all wrapped up warm (and waterproof) with tech funk drones and atmospheres. Complete with an equally warm and reliable remix from label mates Desert Sound Colony.
…

Read more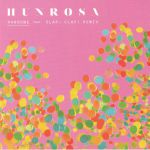 Cat: WAH 7060. Rel: 23 Apr 18
Ransome (Clap! Clap! remix) (3:17)

Ransome (7" edit) (3:21)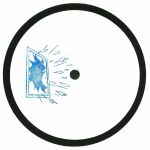 Cat: FRINGEWHITE 001. Rel: 23 Apr 18
Track 1 (5:30)

Track 2 (5:03)

Track 3 (5:49)
Review: Bristol bassheads Lurka and Batu have long been friends, so its little surprise to see them join forces for a collaborative effort on the former's freshly minted Fringe White label. The untitled track lurking (sorry) on the A-side is an analogue affair built around heavy sub bass, metallic rhythms and flashes of vintage Motor City electronics, as if the duo has reinvented Yorkshire bleep for the broken techno generation. Flip for a metronomic 4/4 slammer with subtle UK funky influences (particularly in the mutilated, Serato's-gone-mental melodies), and a sparser, more electro influenced cut that bounces, bobs and weaves impressively.
…

Read more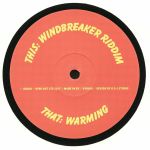 Cat: BYR 006. Rel: 23 Apr 18
Windbreaker Riddim (4:32)

Warming (4:21)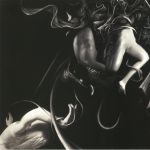 Cat: NVR 003. Rel: 23 Apr 18
Netz Room (5:55)

Hut 6 (9:51)

Netz Room (J Tijn remix) (4:25)

Netz Room (Munstac remix) (6:14)
Review: Following last year's chest-pressing debut album A Music Of Sound Systems, Infrasonics scientist Spatial returns to Never Ready with two blistering originals that flex around the broken and 4/4 axis. "Netz Room" is sprung with a fractured grime aesthetic to the rhythm. Icy with just the right amount of drama, this causes commotions in all scenarios. "Hut 6" reminds us of Spatial's technoid mindset with a carefully sculpted deep hypnotic groove. Remix-wise J Tijn gets all fuzzy and broken while Munstac strips things right back and dusts off with a little timpani magic. Singular.
…

Read more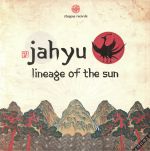 Cat: ASLP 008. Rel: 23 Apr 18
Inner Truth (4:45)

Shamanic Dance (4:39)

Legacy (4:54)

Humble Minded (5:03)

Hallasan (4:37)

Three Legged Crow (5:06)

Relief For The Poor (4:55)

Tree Of Life (4:40)

Lion Paw (4:41)

Outlaw Basterds (4:39)

Tal Joom (4:40)

Reincarnation Dub (4:18)
Artikel 1 bis 10 von 10 auf Seite 1 von 1 anzeigen