This Week: Electro
Artikel 1 bis 10 von 10 auf Seite 1 von 1 anzeigen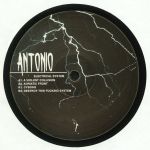 Cat: NATURAL 013. Rel: 15 Jan 18
A Violent Collision (4:52)

Adriatic Front (4:57)

Cyborg (4:17)

Destroy This Fucking System (4:34)
Review: Mancunian lo-fi house heroes Natural Sciences are back with a bang in 2018: now giving us a second serving of throwback electro sounds courtesy of one Antonio Barbetta. He has had some great releases recently as Raw Ambassador on Mannequin and Ortloff. The Germany based Italian producer serves up what the label best described themselves as 'panzer funk and mechanised thrash metal from the shadows of Frankfurt's industrial district' and that's pretty spot on! There's the guttural futurist sludge of opening track "A Violent Collision" that will appeal to fans of Lux Rec or Return To Disorder, not to mention other excursions through heavy dystopian machine funk like on "Destroy This Fucking System". The breakneck "Adriatic Funk" is a full frontal assault that calls to mind the UK sounds of Bass Junkie & Dexorcist from a while back, while "Cyborg" is a fitting tribute to his new hometown's favourite son: the one and only Anthony Rother.
…

Read more
Cat: FAN 007. Rel: 15 Jan 18
Magmite (4:13)

Zheng Tribe (4:29)

Transdimensional Rifts (4:15)

The Builders (4:29)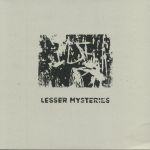 Cat: BT 21. Rel: 15 Jan 18
Ben Cohen - "Entrance" (5:47)

Monotoxine - "Positive Thinking!" (5:14)

Tharsis Shelter Unit - "Start Transmission" (4:13)

Stratowerx - "Zero Hour Dispatch" (5:04)

Furious Frank - "Night Rider" (5:11)
Review: It's now become traditional for the admirable Brokntoys label to begin each year with a multi-artist, compilation style EP. Predictably, this year's volume, Lesser Myesteries, is predictably impressive. Amongst the highlights you'll find a first outing from Ben Cohen since 2015 - the symphonic chords, broken techno beats and stargazing ethos of "Entrance" - a fiendishly industrial chunk of wayward electro from Tharsis Shelter Unit ("Start Transmission"), and a wonderfully atmospheric cut from Furious Frank ("Night Rider") that sounds like a melancholic electro remake of the Pet Shop Boys "West End Girls" (this is a good thing, by the way). Monotoxine's wild and wayward "Positive Thinking" - think acid electro fused with Rephlex style "braindance" - is also fantastic.
…

Read more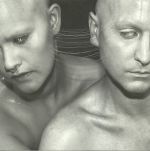 Cat: BAREC 003. Rel: 15 Jan 18
Cosmic Force & Alavux - "Solar Flare" (4:48)

Docta Gee & Somatic Responses - "Age Of Turbulence" (5:22)

Koova & DVS NME - "Four Candles" (4:07)

Krypton 81 & Cosmic Monkey - "Imitator" (4:36)

Lectromagnetique & Olloy - "Molecular Cloud" (5:45)

Franck Kartell & Komarken Electronics - "Iterative Arrays" (4:40)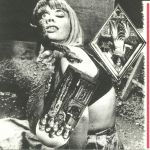 Cat: TTT 060. Rel: 15 Jan 18
Onomatomania 01 (8:26)

Onomatomania 02 (6:23)

Onomatomania 03 (5:36)

Onomatomania 04 (8:04)
Cat: BRKR 005. Rel: 15 Jan 18
T2 (feat Yebisu 303) (7:34)

LINNQ (6:15)

WQ456 (4:55)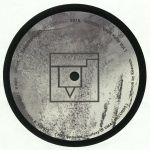 Cat: USR 006. Rel: 15 Jan 18
1194295T3 (7:04)

1094T3 (8:02)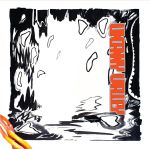 Cat: SC&P 004. Rel: 15 Jan 18
Chain Store

Nowhere To Nowhere

Popcorn

Chain Store (Manfredas remix)

Nowhere To Nowhere (Mondowski remix)
Review: After equally wonderful turns from Junto Club, Deeds and Curses!, emergent deviant disco denizens Snap Crackle & Pop invite a band called Uncanny Valley to offer up their unique brand of deathly wave music shot through with on-point beyond the grave vocals. "Chain Store" is a nightmarish march through wobbly synths while "Nowhere To Nowhere" plots a strident course with its bouncing beat and fulsome, undulating bass. "Popcorn" flips the script with its uptempo thrust, but the vintage synth-pop threads are still the dominant force in the music. Manfredas drops a remix of "Chain Store" that maintains the freakiness with a slow but heavy house lurch, and then Mondowski strips the meat from "Nowhere To Nowhere" and leaves a potent, skeletal club treatment behind.
…

Read more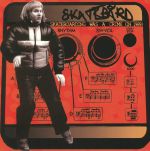 Cat: PLATE 001. Rel: 15 Jan 18
Parfymert Joggesko (4:17)

Shopping I Alida (5:36)

Futuro (4:56)

Chiric (6:55)

Sgnelkab (10:11)

Jazz Meg (8:30)

Grell Ekspertise (2:38)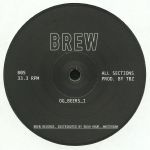 Cat: B 05. Rel: 15 Jan 18
Track 1 (4:36)

Track 2 (1:04)

Track 3 (1:07)

Track 4 (2:32)

Track 5 (1:39)

Track 6 (3:41)

Track 7 (1:59)

Track 8 (0:40)

Track 9 (3:14)

Track 10 (1:21)

Track 11 (3:01)

Track 12 (1:10)

Track 13 (1:27)
Review: Unhelpfully, there seems to be scant information out there about the identity of TBZ, a producer specializing in "raw cassette outtakes" whose previous output has been limited to a handful of appearances on compilations and multi-artist EPs. OG_Beers is the mystery artist's debut full length and contains 13 shots of hardware-heavy machine music. While rooted in electro and distorted machine funk, the set is notable for its alluring eclecticism. Those with a wide musical knowledge will be able to detect audible nods towards skewed cold wave, Moon B style boogie fuzz, Miami Fuzz, post-punk dub disco, mutant hip-hop, weirdo electronica and sludgy, guttural electronica - all smothered in oodles of tape hiss and analogue machine noise. Tip!
…

Read more
Artikel 1 bis 10 von 10 auf Seite 1 von 1 anzeigen