This Week: Electro
Artikel 1 bis 13 von 13 auf Seite 1 von 1 anzeigen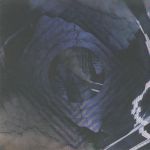 Cat: PTN 008. Rel: 23 Apr 18
Smile (6:55)

Everything Is AOK (7:23)

NRG For Daze (8:15)
Cat: RHR 002. Rel: 23 Apr 18
DJ Maaco - "Activate Your Feet" (7:41)

DJ Maaco - "I'm In My Lane" (5:01)

DJ Overdose - "Racing All The Time" (5:25)

DJ Overdose - "Talking Science 2" (5:44)
Review: For the second volume in the When Cities Collide series, RotterHague has served up tracks from Dutch stalwart DJ Overdose and lesser-known Detroit bad boy DJ Maaco. The latter handles side A, diving headfirst into alien electro pastures via the woozy, low register chords, starburst electronics and robotic vocoder vocals of "Activate Your Feet", before serving up the squeezable electrofunk business of "I'm In My Lane". Over on the flip, DJ Overdose envelopes a ghetto-tech tempo electro beats with hugely attractive electronic motifs on the terrific "Racing All The Time", before throwing a skip-full of broken computers at a deliciously distorted electro beat on frazzled EP closer "Talking Science 2".
…

Read more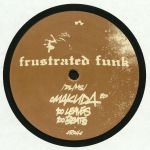 Cat: FR 040. Rel: 23 Apr 18
100 Leaves (7:17)

100 Beats (4:17)

Flowers (8:44)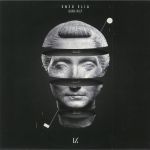 Cat: MN 01. Rel: 23 Apr 18
Schloss (8:57)

Paroxetin (vinyl edit) (6:23)

Feudal (vinyl edit) (5:49)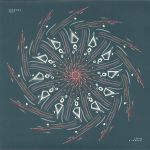 Cat: ROTATE 004. Rel: 23 Apr 18
The Trail (6:27)

Shadows Talk (5:37)

Beyond (6:20)

Free Zone (5:54)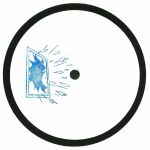 Cat: FRINGEWHITE 001. Rel: 23 Apr 18
Track 1 (5:30)

Track 2 (5:03)

Track 3 (5:49)
Review: Bristol bassheads Lurka and Batu have long been friends, so its little surprise to see them join forces for a collaborative effort on the former's freshly minted Fringe White label. The untitled track lurking (sorry) on the A-side is an analogue affair built around heavy sub bass, metallic rhythms and flashes of vintage Motor City electronics, as if the duo has reinvented Yorkshire bleep for the broken techno generation. Flip for a metronomic 4/4 slammer with subtle UK funky influences (particularly in the mutilated, Serato's-gone-mental melodies), and a sparser, more electro influenced cut that bounces, bobs and weaves impressively.
…

Read more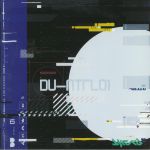 Cat: DETUND 34. Rel: 23 Apr 18
Original Sin (7:26)

The Fruit Of Life (6:38)

Liar From Above (6:52)

The Power Of The Negative (6:13)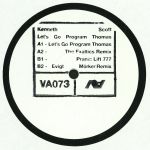 Cat: VA 073. Rel: 23 Apr 18
Let's Go Program Thomas (7:29)

Let's Go Program Thomas (The Exaltics remix) (5:02)

Pranic Lift 777 (6:32)

Pranic Lift 777 (Evigt Morker remix) (6:22)
Review: Kenneth Scott has been a frequent guest DJ at Vakant parties over the years, so it's hardly a surprise to find him finally releasing a record on the storied German label. It's also not a surprise that the title track, "Let's Go Program Thomas", is something of a throbbing electro floor-filler. With its ragged analogue bass, punchy rhythm track and intergalactic electronics, it not only ticks all the boxes but signs and sends back the form. The Exaltics brilliantly flip the script on their remix, which re-casts the track as a surging but spacey, Rotterdam style modern Italo-disco throb-job. Turn to the flipside for the fizzing, broken beat influenced futurism of "Pranic Lift 777", not to mention a blissfully intergalactic revision of the same cut from Evigt Morker.
…

Read more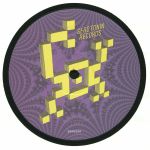 Cat: SER 022. Rel: 23 Apr 18
Cosmic Connection (7:45)

The Freak (5:22)

Gas (6:28)

Bubble (6:18)
Review: John Selway and Jason Szostek, who have respectively achieved a world-wide status over the last 10 years, started producing dance beats under the Synapse moniker, back in the midst of an electro wave that swept over NYC in the mid 90s. The project is now more relevant than ever, what with the re-rise of electro, so they've gone back in the studio to show everyone how it's done. "Cosmic Connection", as the title implies, is a deep and wondrous electro jam for the late-night hours, while "The Freak" turns to the more industrial end of the scale. Over on the B-side, "Gas" is all about the electrifying bass that circles the airwaves, and "Bubble" stretches out some fine dub-echo bass that lands on the same tonalities as labels like Echoplex.
…

Read more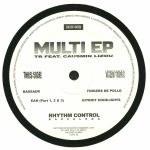 Cat: RCB 002. Rel: 23 Apr 18
Bassaur (5:26)

EAH (part 1, 2 & 3) (5:08)

Fingers De Pollo (feat Causmin Lizou) (6:05)

Gitroit Highlight (feat Causmin Lizou) (5:22)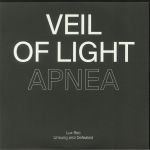 Cat: LXRC 32. Rel: 23 Apr 18
Veil Of Light - "Fact" (4:02)

Veil Of Light - "Same Blood" (3:39)

Veil Of Light - "Bodily Integrity" (3:39)

Sleep Forever - "Basalt" (3:42)

Sleep Forever - "Rinse" (3:33)

Sleep Forever - "Triad" (4:10)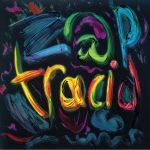 Tracid
(140 gram vinyl 12" Nachpressung)
Cat: CRTL 006. Rel: 23 Apr 18
Tracid (8:05)

That Break (7:12)

Acid Rhytms (7:05)
Review: Uruguay's finest house and techno export Z@p continues his welcome return to active service in the freakier end of the scene with this spot on Cartulis Music. "Tracid" has a clue in its title, and it doesn't take long to detect the brazen 303 baiting taking place through the core of this peppy workout. It's an effective weapon used in just the right way that should get bodies wriggling with approval. "That Break" meanwhile diverts into a kind of braindance territory with the titular drums matched with more wobbly synth leads and spooked out pads, and then "Acid Rhytms" rounds the EP off with a more reflective cut for calmer moments in the dance.
…

Read more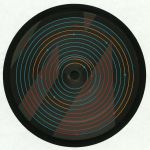 Cat: MTRON 006. Rel: 23 Apr 18
I Am Mensch (5:24)

Lumnisferatu (6:14)

Mimic To Appear (6:02)

Cromat (5:47)
Artikel 1 bis 13 von 13 auf Seite 1 von 1 anzeigen