Today: Funky/Club House
Artikel 1 bis 5 von 5 auf Seite 1 von 1 anzeigen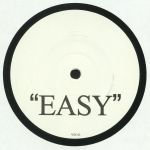 Cat: EASY 001. Rel: 27 Nov 17
Easy (vocal) (8:17)

Easy (dub) (8:18)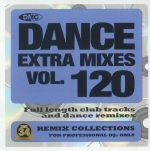 VARIOUS
Cat: DMCDEM 120. Rel: 27 Nov 17
Avicii - "Lonely Together" (feat Rita Ora - DJ Licious remix)

Avicii - "Lonely Together" (feat Rita Ora - Jaded extended mix)

Ben Davidson - "The Chain" (FNK'D UP DJ extended mix)

Ben Davidson - "The Chain" (TMAC remix)

Deorro - "Andele"

Emili Sande - "Higher" (feat Giggs - XXXX explicit lyrics)

Ghosted - "Get Some" (original Jaded remix)

Hazers - "Changes" (James Hype dub remix)

Hazers - "Changes" (Sebastian Perez club mix)

Hazers - "Changes" (Sebastian Perez dub)

Jack Rose - "Are You Gonna Stay" (Jochen Simms Underground mix)

J Balvin & Willy Willia - "Mi Gente" (Cedric Gervais remix)

J Balvin & Willy Willia - "Mi Gente" (Dillon Francis remix)

J Balvin & Willy Willia - "Mi Gente" (Henry Fong remix)

J Balvin & Willy Willia - "Mi Gente" (Steve Aoki remix)

Kamille - "Body" (Mark Knight clean Summer Of Love remix)

Pixie Lott - "Won't Forget You" (Cahill club edit)

Zayn - "Dusk Till Dawn" (feat Sia - Brooks extended mix)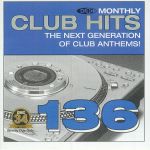 VARIOUS
Cat: DMCCLUB 136. Rel: 27 Nov 17
The Disciples - "Jealousy" (Jaden Thompson remix)

George FitzGerald - "Burns"

Dusky - "Square Miso"

Wankelmut & Bjorn Dixgard - "I Keep Calling" (Boris Dlugosch & Cassara dub)

Purple Disco Machine & Boris Dlugosch - "Love For Days" (feat Karen Harding - extended)

Marshmello - "Silence" (feat Khalid - Tiesto's Big Room remix)

Super Flu - "Mygut" (Deetron remix)

Layton Giordani - "Live Again" (feat Danny Tenaglia - original)

Brohug - "Boogieman"

Mark Jenkyns - "Sirens" (feat Mizbee - original)

ICELEAK - "Don't Leave Me" (feat Karl Michael - extended)

Spencer Brown - "Downpour"
VARIOUS
Cat: DJODM 196. Rel: 27 Nov 17
Clean Bandit - "I Miss You" (feat Julia Michaels - Cahill remix)

Disciples - "Jealousy" (Jaden Thompson remix)

Disciples - "Jealousy" (Special Request remix)

Emeli Sande - "Kingdom Coming" (feat Wretch 32 - XXXX explicit lyrics)

Fizz - "Amen" (7th Heaven club mix)

Hazers - "Changes" (Syn Cole remix)

J Balvin & Willy William - "Mi Gente" (feat Beyonce - Hardwell & Quintino remix)

Jack Rose - "Are You Gonna Stay" (Angel Farringdon UK Garage mix)

Kamille - "Body" (Brookes Brothers clean remix)

Martin Jensen - "Wait" (feat Loote - Quiet Disorder remix)

Paul Varney - "Kiss & Make Up" (Kelly Mack mix)

Philip George - "Losing My Mind" (feat Saint Raymond - club edit)

Pixie Lott - "Won't Forget You" (feat Stylo G - Endor club mix)

Rae Morris - "Do It" (Danny Dove & Offset remix)

RedOne - "Boom Boom" (feat Daddy Yankee, French Montana & Dinah Jane - Tiesto remix)

Sigma - "Forever" (feat Quavo & Sebastian Kole - clean club mix)

Upercent - "Retronar"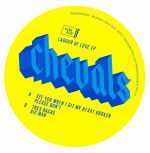 Cat: HOMAGE 002. Rel: 27 Nov 17
See You When I Git My Heart Broken

Please Don't

Tres Racas

Big Man
Review: The second release on Homage comes from Chevals, and once again the vibe is quintessential deep house infused with more than a little soul stew. "See You When I Git My Heart Broken" has funk licks aplenty to keep the party popping, while "Please Don't" sees that as some kind of challenge to up the ante with even more sassy samples and sizzling strings. "Tres Racas" finds the Chevals getting a little more choppy in the drum department, and then "Big Man" finishes the EP off with a raucous African atmosphere to set the club alight.
…

Read more
Artikel 1 bis 5 von 5 auf Seite 1 von 1 anzeigen