This Week: Drum And Bass
Artikel 1 bis 11 von 11 auf Seite 1 von 1 anzeigen
Cat: NHS 325T. Rel: 23 Apr 18
Apex - "Echoes" (5:16)

Unknown Error - "The Yearning" (Super VIP mix) (9:24)
Review: It's been seven months now since the death of Rob Dickeson AKA Apex stunned the drum and bass community. "Echoes" is the last known track that Dickeson completed and is being released by Hospital Records in order to raise funds for Help Musicians UK's Music Minds Matter campaign. It's rather good, too, with poignant pianos, stirring strings and melancholic chords floating over a snappy, liquid funk beat. It's accompanied on the flipside by a fantastic, floor-friendly "Super VIP" mix of "Yearning", a soaring 2006 cut Dickeson produced alongside Jim Gash as Unknown Error. Top tracks and a worthy cause: this should be an essential purchase for D&B heads everywhere.
…

Read more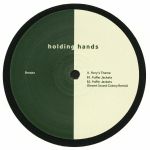 Cat: HHANDS 004. Rel: 23 Apr 18
Rory's Theme (6:01)

Puffer Jackets (6:01)

Puffer Jackets (Desert Sound Colony remix) (8:35)
Review: We have no idea who Rory is, but we'd like to thank him for inspiring this beautiful slice of foundation-style breaks from Leeds-based producer Breaka. Rushed-up with emotion and sharp staccato rolling breaks, "Rory's Theme" is a deliciously authentic and evocative piece of timeless rave. "Puffer Jackets" maintains the roots feel with classic electro beats all wrapped up warm (and waterproof) with tech funk drones and atmospheres. Complete with an equally warm and reliable remix from label mates Desert Sound Colony.
…

Read more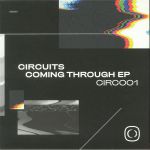 Cat: CIRC 001. Rel: 23 Apr 18
Drench (3:59)

Resistor (3:33)

Coming Through (4:32)

Designers Drugs (3:23)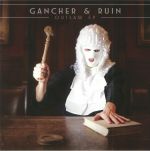 Cat: PRSPCTEP 016. Rel: 23 Apr 18
Damage Dealer (4:53)

Force (5:05)

Impendace (5:13)

Grad (4:21)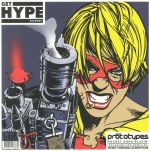 Cat: GHRV 001. Rel: 23 Apr 18
Rocket Guns Blazin' (4:58)

Rocket Guns Blazin' (Crissy Criss, Malux & Erb'N' dub remix) (4:52)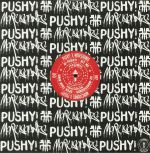 Cat: KIOSK 042. Rel: 23 Apr 18
Pushy! - "Hit Me" (3:27)

Moresounds - "Open Your Mind" (5:07)

Moresounds - "Who Goes There" (4:27)

Pushy! - "God M" (3:42)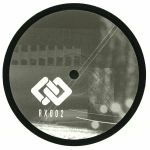 Avenoir (5:35)

Chibaku Tensei (5:26)
Review: Currently in a state of creative flux, ducking and diving between the realms of halftime and heavy D&B hurtage, 170 workouts and 140 monsters, Reso is back in the hot seat after several years focussing on scoring for games. This second instalment of his RX0 series is a great example of him in all-out balls-out mode: "Avenoir" is a bone rattling drumfunk beast, "Chibaku Test" is a white knuckle grizzle fest charged by pure break grit. Essential for all: No one does D&B like Reso.
…

Read more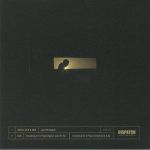 Cat: DIS 116. Rel: 23 Apr 18
Safire, DLR & DRS - "Last Renegade" (5:34)

DLR - "Dreaming Of A Place" (Space dub Re-fix) (4:53)

DLR - "Dreaming Of A Place" (Dreamland dub) (1:30)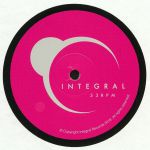 Cat: INT 044. Rel: 23 Apr 18
Everything Anything (4:33)

Dreamworld (5:37)

Overthinking (5:15)

The Void (5:03)
Review: Prolific producer SATL made his first appearance on Integral Recordings late last year, joining forces with fellow Fokuz Recordings regular Malaky for a fine collaborative EP. Here he goes solo, showcasing four of his own productions over two sides of wax. There's plenty to enjoy throughout, from the yearning, bluesy vocals, snappy breakbeats and poignant pianos of "Everything Anything", to the hot-stepping, deep D&B dreaminess of EP closer "The Void". Also worth checking is the lucid, kaleidoscopic flutter of "Dreamworld", where drifting vocal samples and sumptuous chords smother a crunchy, jungle-influenced rhythm track.
…

Read more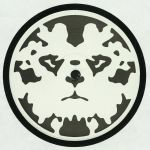 Cat: DETR 01. Rel: 23 Apr 18
Unfaire (Ricky Force remix) (6:16)

Unfaire (Phuture-T remix) (7:04)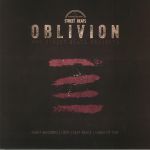 Cat: BRSS 078. Rel: 23 Apr 18
Night Windows (6:32)

Lush (6:00)

Last Dance (6:57)

Sands Of Time (7:01)
Review: One of Source Direct's earliest aliases, the Oblivion project only released two 12"s - both of which usually get snapped up for over L50 on sight - but boy were they seminal. Stunning sci-fi soul laced with precision crafted breaks that shatter, melt and rebuild before your very ears, all four tracks across those original 1995 12"s have been carefully remastered and reissued on the freshly revived Basement imprint. From the schizo percussion and rhythm switches of "Night Windows" right through the soul-scorching sweeps and atmospheres of "Sands Of Time", this captures one of the most respected acts of jungle's mid 90s transition into drum & bass at their lightest, dreamiest. Pieces like this will never age.
…

Read more
Artikel 1 bis 11 von 11 auf Seite 1 von 1 anzeigen