This Week: Drum And Bass
Artikel 1 bis 4 von 4 auf Seite 1 von 1 anzeigen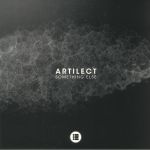 Cat: REPRV 013. Rel: 15 Jan 18
Something Else (7:40)

Something Else (Homemade Weapons remix) (5:45)

Lost (6:30)
Review: Repertoire head north for their first 12" of the year courtesy of rising Manchester murker Artilect. "Something Else" is a spacious rolling piece laden with a strong late night desert atmosphere complete with snare-shaking rattlesnakes. Homemade Weapons is the perfect remixer of choice as he digs his claws into the space and completely switches up the drums to a combo of rolling hangdrum and thunderclap splashes of breaks in all the right sweet spots. Finally we get "Lost" amongst some superb razor sharp steps, haunted paranoid textures and classic rave-referencing humanised hits. Absolutely authentic.
…

Read more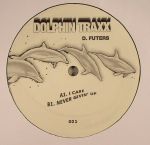 Cat: DT 001. Rel: 15 Jan 18
I Care (5:48)

Never Givin' Up (6:41)
Review: Manchester label Natural Sciences launches its new sub label Dolphin Traxx with a sterling effort by Durham-based D. Futers. As the label best describe themselves it's "a pounding two tracker of aqueous goo, molecular body deposits and corrosive laser stains, pressed up loud + harddd (sic)." On the A side we have "I Care" which is a gorgeous serving of feelgood classic house reminiscent of classic Strictly Rhythm or King Street with its pitched up vocals and uplifting pianos over a soulful groove. There is a bit of a curveball on the B side with the liquid junglist roller "Never Givin' Up" which likewise is brazen in its retroverted style tributes; think early Peshay or Alex Reece.
…

Read more
Cat: CRIT 105. Rel: 15 Jan 18
Transmitter (feat Jakes) (4:31)

1000 (5:00)

Projections (4:35)

Rolling Walls (4:36)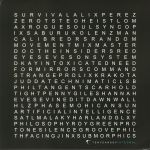 VARIOUS
Cat: INTLP 002B. Rel: 15 Jan 18
Lenzman & Artificial Intelligence - "Drowning" (5:15)

Phil Tangent - "All I Want To Do" (6:26)

Survival - "Silence Kills" (5:24)

Phil:osophy - "Clouds" (5:41)

The Insiders, Roy Green & Protone - "Manouevre" (feat DRS) (5:38)

Scar & Philth - "Hurt Me" (6:50)

Satl & Submorphics - "Last Goodbye" (4:32)
Artikel 1 bis 4 von 4 auf Seite 1 von 1 anzeigen