Equipment
Artikel 1 bis 3 von 3 auf Seite 1 von 1 anzeigen
Cat: 411779 Rel: 13 Dec 10
High-end ground isolator
Notes: The high-end ground loop isolator is designed to connect between 2 pieces of audio equipment that have a ground loop problem.


…

Read more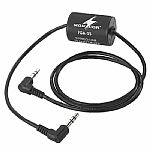 Cat: 432331 Rel: 08 Aug 11
Ground loop isolator
Notes: The Monacor FGA-35 is designed for preventing signal interference and hum loops which may occur when connecting e.g. MP3 players or similar to PC sound cards or laptops.

…

Read more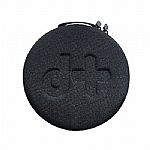 Cat: 486320 Rel: 25 Mar 13
Carrying bag designed for Oyaide d+ cables
Notes: A carrying bag from Neo/Oyaide designed for the Oyaide d+ cables.
…

Read more
Artikel 1 bis 3 von 3 auf Seite 1 von 1 anzeigen