Artikel 1 bis 10 von 10 auf Seite 1 von 1 anzeigen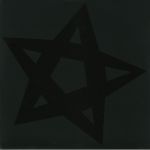 Cat: SCL 003. Rel: 23 Oct 17
Vai (5:12)

Can't Control (6:12)

Electra (5:11)

I Know You (5:43)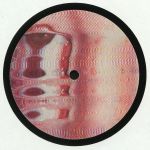 Cat: H 001A. Rel: 23 Oct 17
DNAonDNA - "No Thanks, I'd Rather Stay In The Ivory Tower" (6:53)

Antonio - "Untitled 999" (4:31)

Bielefel Murder Boys - "What The Fuck Is Wrong With Storage Company These Days" (5:14)

188HaightStreet - "Necklace Of Heads" (6:44)
Review: The first release on the freshly minted Heteroerotic Asypyxiation imprint delivers a veritable smorgasbord of skewed, left-of-centre oddness shot through with decaying, post-industrial intent. For proof, check the hard-to-define, end-of-days murkiness of DNAonDNA's claustrophobic, end-of-days opener "No Thanks, I'd Rather Stay In The Ivory Tower" (kind of like Cabaret Voltaire making broken beat in a dungeon) and the nightmarish, psychedelic exotica of 188HaightStreet's wonky, Arabic techno shuffler "Necklace of Heads". In between, you'll find the wild-eyed, distorted tribal techno stomp of Antonia's "Untitled 99" and the fizzing drums and twisted, elongated analogue bass of "What The Fuck Is Wrong With Storage Company These Days" by Bielefeld Murder Boys. Brilliantly bonkers.
…

Read more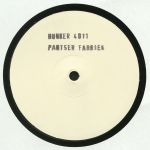 Cat: B 4011. Rel: 23 Oct 17
Track 1 (3:02)

Track 2 (3:06)

Track 3 (2:53)

Track 4 (3:23)

Track 5 (3:09)

Track 6 (2:31)

Track 7 (2:29)

Track 8 (2:52)

Track 9 (3:38)

Track 10 (4:02)

Track 11 (2:49)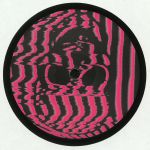 Cat: MNQ 106. Rel: 23 Oct 17
Shadows Of Evil (4:29)

Lost Mind (5:36)

Tampered Heads (4:21)

### (4:18)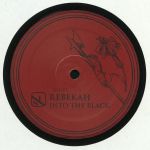 Cat: SG 1781. Rel: 23 Oct 17
Loose Mechanics (5:36)

Into The Black (5:17)

Conquest (5:37)

War Cry (4:08)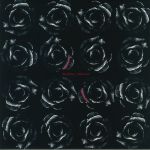 Cat: PERSEPHONICSIRENS 02. Rel: 23 Oct 17
Sharplines - "Out Of Control" (5:55)

Nathaniel - "Blood Under Nails" (5:05)

Nathaniel - "Lolita" (5:26)

Nathaniel - "Dolores Haze" (4:58)
Review: Persephonic Sirens started off with a bang earlier this year, landing on our shelves with a mind-bending EP from the dread Ancient Methods corner. The imprint is now back with two newcomers, both adept at making the same sort of tenebrous dance gear and, by the sounds of four tunes, absolutely up for the killing! Sharplines' only tune on here, "Out Of Control", bursts through the speakers like a round of AK bullets on speed, buzzing with each new loop, while "Blood Under Nails" from Nathaniel is a comparatively more broken affair. On the flip, "Lolita" is an EBM-leaning slice of industrial tech-funk, followed by the similarly off-kilter, machine-drum psych-pop of the curiously formed "Dolores Haze". Banging material from this young powerhouse!
…

Read more
Cat: FFLP 4. Rel: 23 Oct 17
Something/Higher Beings Command (8:38)

Amethyst Deceivers (6:32)

What Kind Of Animal Are You? (9:04)

Blood From The Air (5:18)

The Green Child (8:01)

Constant Shallowness Leads To Evil (17:16)

Track 7 (8:49)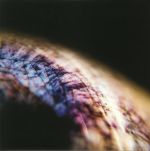 Skin
(LP + MP3 download code)
Cat: THRILL 451LP. Rel: 23 Oct 17
Skin I (6:36)

Skin II (2:53)

Eye I (5:35)

Eye II (4:58)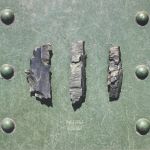 Cat: HOS 494. Rel: 23 Oct 17
Spoken Ashes (5:16)

Operate Within (5:33)

Human Shielf (5:38)

Interference (3:51)

Order Of Severity (6:07)

Beast (4:31)

Redeemer (5:47)
Review: This far, US producer Phase Fatale aka Hayden Payne has released on pretty much every label focussing on the rougher, more post-apocalyptic dude of dance music. Techno, to be precise. With balls the size of industrial warehouses. After several outings on Jealous God, he lands on Hospital Productions with Redeemer, a wacky mini LP fit for those who like their cuts to be cooked raw and bitter, a flurry of dance sketches spanning everything from post punk to noise and EBM. Among our favourite tunes on here, "Operate Within" is particularly satisfying thanks to a looming, glacial bassline which engulfs anything in its path; "Order Of Severity" equally makes a mocking of traditional 'club' techno, and the likes of "Beast" add to the sense of mystery and doom through vast, crestfallen landscapes of hollow sound. Magnetic from start to finish. Another Hospital trophy in the making!
…

Read more
Cat: HOS 494CD. Rel: 23 Oct 17
Spoken Ashes

Operate Within

Human Shield

Interference

Order Of Severity

Beast

Redeemer
Artikel 1 bis 10 von 10 auf Seite 1 von 1 anzeigen