This Week: Industrial/Noise
Artikel 1 bis 12 von 12 auf Seite 1 von 1 anzeigen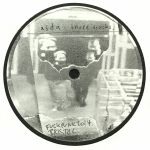 Cat: FUCKPUNK 002. Rel: 23 Apr 18
Spud-U-Like (4:05)

Trash & Ready (3:36)

Bells (1:47)
Review: Seb Gainsborough aka VESSEL and Chester Giles are ASDA, a new pseudo-noise and demi-industrial outfit from the UK issued through the emergent Bristol label FuckPunk. The former should need no introduction, while the latter is just now making his debut as vocalist so we're pretty intrigued to hear what he has to say! "Spud-U-Like" is a booming, percussion-driven clusterbomb that sounds like the inside of a tank engine, while "Trash&Ready" takes blatant inspiration from the likes of Throbbing Gristle and the like, boasting Giles' dystopian words, an utterly broken arrangement and a distorted, poisonous bassline. "Bells" is the more abstract, however, where Vessel only inserts subtle flurries of sound among the noir beat poetry of Chester. Gorgeous stuff.
…

Read more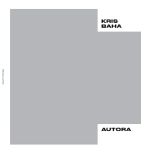 Autora
(180 gram vinyl 12" Nachpressung)
Cat: CDA 020. Rel: 23 Apr 18
Autora (6:33)

Brink Reality (6:17)

Happiness Disaster (3:07)

10Ways (6:38)

Start Over (6:45)
Review: Kris Baha is fast becoming one of the most essential operators in the deviant disco underbelly of Berlin's scene, despite having landed in the city relatively recently. Baha's credentials with labels like Power Station and parties in Melbourne are all that you need to know, and now this release on the ever mighty Cocktail d'Amore seals the deal. Baha has never sounded more confident, pinging deviant synths around nasty drum bite and channeling the gods of industrial darkness to make some rugged body music for the darker kind of dancefloor. The experimental, non-party tracks are just as wild, dealing in all manner of uncompromising noise to further Baha's journey to the upper realms of sonic mud slingers.
…

Read more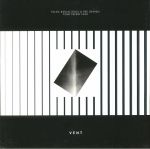 Cat: VENT 015. Rel: 23 Apr 18
Your Secret Face (5:35)

Hissiyat (8:54)

Avoidance Paranoid (7:56)

Arayislar (9:07)

Order From Chaos Of The Death (11:15)
Review: Tolga Baklacioglu's releases may not be all that frequent, but when they do arrive they're always worth a listen. Your Secret Face is his first outing of 2018 and sees him join forces fast-rising Russian artist Dee Grinski. The latter's stylish - and heavily distorted - spoken word vocals can be heard on the EP's opening and closing tracks, with the latter - an 11-minute experimental epic that could feasibly soundtrack nuclear Armageddon - also benefitting from her drowsy, improvised singing. No doubt she contributed heavily to the EP's instrumental cuts, too, which are bleak, fuzzy and industrial in the best possible way.
…

Read more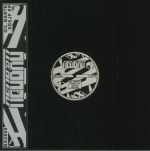 Cat: BAU 008. Rel: 23 Apr 18
Sssjp (5:52)

Myaso (5:51)

Kemang (7:54)
Review: Newcomer Gil.Barte comes storming through on Neubau with some killer new pseuso-indutrialism for the dancefloor, in classic Neubau style! The opening "Sssjp" is a harmony of bass and metal clanks, locked together into a tight-ass groove that chugs with a hard-edged push-pull - an absolute banger. "Myaso" is broken by comparison, spewing its jagged shards of percussion amid folds of ccophanous noise and power electronics, while "Kemang" bleeps its minimalistic tones in marvelous analogue fashion, taking us back to a mid-90's Berlin rave. BIG!
…

Read more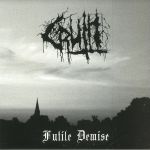 Cat: TE 001. Rel: 23 Apr 18
Gruth & Ikola - "Severely Decomposed" (7:08)

Gruth & KuJo - "Disgorged Viscera" (4:28)

Gruth & Ikola - "Ke Jawenan Deserration" (6:45)

Gruth & KuJo - "Futile Demise" (8:26)
Review: Gruth incorporates pitch black and aggressive textures into his sonic palette. Incorporating techno, ambient and industrial, but mainly rooted in the Nordic darkness of metal - this is the experimental music project of Juha Puupera. Drawing further influence from UK sound system culture and Italian 'Giallo' of the '70s, he's joined by homeboy Hannu Ikola (Subself/Ether) who is a techno DJ and producer on this EP. It features the grinding and guttural sludge techno deconstruction of "Severely Decomposed" and "Disgorged Viscera" on the A side. The pitch black techno of "Ke Jawenan Deserration" and the haunting dark ambient soundscape "Futile Demise" where Gruth is joined by Beirut noise merchant KuJo.
…

Read more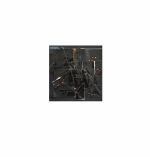 Cat: CY 008. Rel: 23 Apr 18
Haydee - "No Gouvernance" (5:11)

Hunting Lodge - "De Omnibus Dubitandum (1983)" (5:00)

Catriel - "Nbdymksmefeellowlikeudo" (3:57)

Giant Swan - "Dare" (6:31)

Hunting Lodge - "De Omnibus Dubitandum" (Gotshell remix) (5:35)
Review: Contort Yourself continues to explore the crossover between decrepit 80s industrial and the modern artists drawing inspiration from those heady, experimental times, and the results are as thrilling as ever. Haydee's "No Gouvernance" is a brutal charge of drums and distorted yelps, while 1983 jam "De Omnibus Dubitandum" by Hunting Lodge fuses layers of distortion and proto acid with live bass and brittle drums. Catriel lays out a sinister but seductive message on "Nbdymksmefeellowlikeudo", Giant Swan bring their raucous avant-techno styles to "Dare" and then Gotshell remix Hunting Lodge into a thunderous industrial techno charge.





…

Read more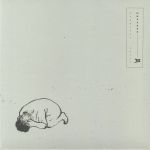 Cat: MNSX 009. Rel: 23 Apr 18
Sixteen Snakes (6:03)

X-Enter-O (6:16)

Silver Grain (D-56M Poverty remix) (6:16)

Silver Grain (5:47)
PI 05
(180 gram vinyl 12" + insert)
Cat: PI 05. Rel: 23 Apr 18
PI05.1 (5:00)

PI05.2 (5:05)

PI05.3 (6:31)

PI05.4 (5:05)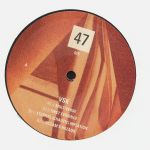 47 015
(heavyweight vinyl 12")
Cat: 47 015. Rel: 23 Apr 18
Multiverse (6:09)

First Evidence (5:32)

Eternal (Chaotic) Inflation (5:01)

Occam's Razor (5:38)
Cat: RAVE 022. Rel: 23 Apr 18
Exercise 1 (6:23)

Exercise 2 (8:43)

Exercise 3 (4:33)

Exercise 4 (5:01)

Exercise 5 (6:06)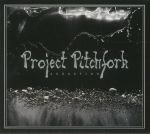 Cat: TR 614. Rel: 23 Apr 18
Akkretion

Good Night Death

Gravity Waves

The Collision

And The Sun Was Blue

Crossfire

Circulation

Ascension

The New Day

Good, You Are Distant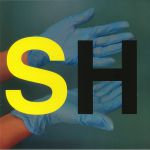 Cat: ELP 035. Rel: 23 Apr 18
Personality Test (3:26)

The Hunter (5:26)

Security (5:39)

Listen For Water (6:09)

Untitled (6:25)
Artikel 1 bis 12 von 12 auf Seite 1 von 1 anzeigen
This Week: Industrial/Noise