Artikel 1 bis 14 von 14 auf Seite 1 von 1 anzeigen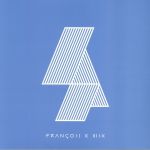 Cat: IFEEL 068. Rel: 20 Nov 17
Cascades (Francois K mix) (9:46)

Theme From Nowhere (6:17)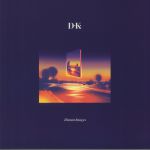 Cat: ATN 038. Rel: 20 Nov 17
Keyboard Study (3:33)

Days Of Steam (4:16)

Leaving (4:22)

Shaker Loops (3:46)

Distant Images (4:21)
Review: Over the years, DK has been responsible for some of Antinote's most ear-pleasing moments. Even so, we can't think of many as breathtaking as "Keyboard Study", the Steve Reich-with-synthesizers track that kicks off Distant Images, his fourth vinyl excursion for Zaltan's lauded imprint. It superbly sets the tone for what follows: a stunning selection of synthesizer-heavy soundscapes variously inspired by American minimalism, Greek new age ambient and Vangelis's widescreen electronic soundtracks. It's the sort of record that sounds like it could have been made in the early '80s and reissued by Music From Memory, only better (and that's saying something).
…

Read more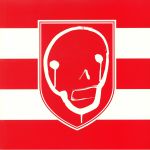 Cat: BAH 039. Rel: 20 Nov 17
Releipsuahcs (5:13)

Soleil Toujours (6:15)

Traume (6:08)

Tuschur Amur (4:50)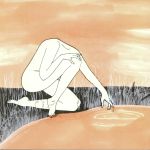 Cat: CACN 101. Rel: 20 Nov 17
Desperado (1:32)

Nest (3:56)

Turn Me Around (3:29)

Probable Depths (3:24)

Overthrown (3:59)

Stutter Stop (3:35)

Know Your Body (2:30)

Tactilian (4:10)
Cat: FPL 017. Rel: 20 Nov 17
Naturesque (5:28)

Dissonance (5:14)

Lilac (4:03)

Foresight (6:21)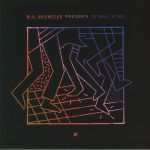 Cat: 541416 508719. Rel: 20 Nov 17
The General - "Life In The Big City" (7:23)

Dooley Silverspoon - "Mr Deluxe" (part I & part II - Bill Brewster edit) (5:21)

Stroer - "Don't Stay For Breakfast" (5:17)

Silverlining - "Precision Spanner" (8:06)

Love From San Francisco - "Keep Rockin'" (Thumping House mix) (7:51)

Nashville Rhythm Section - "I Can't Go For That" (3:32)

Sweet Potato Pie - "Hot Disco Night (Are You Ready?)" (6:04)

Swag - "Primitive Urges 4" (6:16)

Mother Tongue - "Message Of Love" (7:47)

Larry Heard - "Night Images" (Swayzak Early Mid Afternoon mix) (6:56)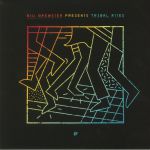 Cat: 541416 508718. Rel: 20 Nov 17
Latin Breed - "Maranatha" (3:13)

Gaffa - "Attitude Dancing (Land Of A 1000 Dunces)" (3:03)

Little Reuben - "(I Am) Drum" (2:39)

Peter Accident - "Turning Black" (5:00)

General Crook - "What Time It Is" (part II & part I - Bill Brewster edit) (5:54)

Motion - "Crazy Beat" (4:51)

Deborah & The Puerto Ricans - "Side A Side B Side" (3:23)

Bobbie Gentry - "Thunder In The Afternoon" (4:44)

Surprize - "Stavolta" (7:01)

Curtis Green - "I Just Gotta Get Down" (part I) (3:13)

Reggae Clinic 65 - "Caravan" (dub version) (7:30)

Urang Otan - "Walking In The Jungle" (3:55)

P!off? - "Mein Walkman Ist Kaputt" (4:14)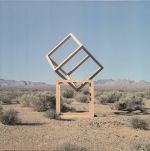 Cat: LN 10LPX. Rel: 20 Nov 17
Solarhys (1:07)

Outer Space (4:27)

Recall (feat Ben Shemie) (5:45)

Party Moonster (4:29)

Because It's There (7:15)

The Dawn (10:19)

Deepest (1:28)

Androgyne (feat Alain Chamfort) (7:36)

The Ultimate High (6:45)

The Backlash (5:36)

Dune (3:38)

Pendulum (3:07)

Nuit Noire (4:37)

Androgyne (instrumental) (7:36)

Recall (feat Ben Shemie) (3:46)

Recall (instrumental) (3:47)
Review: Since the release of her last album in 2010, Kill The DJ co-founder Chloe Thevenin seems to have been taking things relatively easy. While she continues to be a popular presence behind the decks on the European club scene, her recorded output has been limited. Endless Revisions, her third album, is an impressive return to the spotlight, though. A notably mature and thoughtful affair, it sees the veteran Frenchwoman saunter between dark, synthesizer-heavy soundscapes, clandestine cold-wave workouts, atmospheric wooziness, mind-altering ambient interludes and pitch-black dancefloor shufflers. It naturally holds together brilliantly as an album thanks to her consistently moody sonic approach, though it will take you a few listens to really get to grips with everything that's going on. Needless to say, it's time well spent.
…

Read more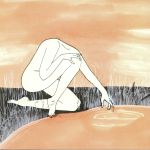 Cat: CSN 101. Rel: 20 Nov 17
Desperado (1:32)

Nest (3:57)

Turn Me Around (3:30)

Probable Depths (3:24)

Overthrown (3:59)

Stutter Stop (3:39)

Know Your Body (2:37)

Tactilian (4:11)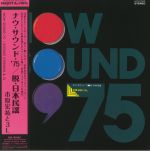 Cat: HRLP 093. Rel: 20 Nov 17
Track 1 (3:56)

Track 2 (3:48)

Track 3 (3:39)

Track 4 (4:10)

Track 5 (3:54)

Track 6 (4:14)

Track 7 (4:25)

Track 8 (3:50)

Track 9 (3:44)

Track 10 (2:52)

Track 11 (3:48)

Track 12 (3:49)
Cat: BMM 031. Rel: 20 Nov 17
Brain Off (feat Laraaji) (8:21)

22 Rainbows (3:54)

Nosferato (feat T/O) (5:34)

Quattro Lineari (4:28)

Love You (Birthday) (3:37)

Danse Macabre (3:47)

Widow (feat The Galaxy Electric) (4:27)

Ghosts Around (4:19)

Bird Not Man (2:47)

Horror Vacui (bonus track) (4:39)
Cat: HVNLP 80. Rel: 20 Nov 17
Sun In My Morning (2:37)

Milk Bottle Symphony (4:04)

Lightning Strikes Twice (3:44)

Slow Down At The Castle (4:41)

A Good Thing (4:00)

Side Streets (2:56)

Last Orders For Gary Stead (4:28)

Stars Above Us (3:24)

Relocate (3:10)

The Birdman Of EC1 (2:46)

Teenage Winter (5:44)

Goodnight (2:32)
Cat: RSGB 1017. Rel: 20 Nov 17
Sunset (4:49)

Dark Day (2:50)

Redshift (3:00)

Homelands (6:13)

Henrecia Latina (4:52)

Tere Khyal (6:19)

The Conference (3:11)

Breathing Light (3:53)

Nadia (5:13)

Riverpulse (3:45)
Cat: VGLP 030. Rel: 20 Nov 17
Origin & Echo (2:25)

Rite (4:07)

White Shadows (2:56)

You Are Here (3:16)

Circling (6:56)

Echo Return (2:15)

Vostok (2:30)

Enclave (3:44)

Everything That Happened (4:24)

Black Snow (4:41)

Illuminations (3:54)
Artikel 1 bis 14 von 14 auf Seite 1 von 1 anzeigen