Artikel 1 bis 5 von 5 auf Seite 1 von 1 anzeigen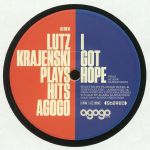 Cat: AR 108VL. Rel: 16 Oct 17
I Got Hope (4:15)

Cold Cold People (3:48)
Review: German bandleader Lutz Krajenski has enjoyed a long and successful working relationship with Agogo. The Austrian label has previously released countless singles and albums from his Hidden Jazz Quartett [sic] combo and here allows him a chance to go solo on a fine 7" single. Taken from an album of Agogo catalogue covers due to see the light of day in early 2018, A-side "I Got Hope" (originally recorded by the Hi-Fly Orchestra) is a sumptuous, slow-burning jazz ballad featuring superb vocals from Alana Alexander. She reprises her role on the flipside, where Krajenski and his collected musicians lay down a killer, Clavinet-heavy version of Timmy Thomas classic "Cold, Cold People".
…

Read more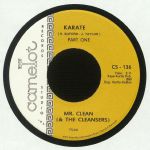 Cat: TR 241. Rel: 16 Oct 17
Karate (part 1) (2:14)

Karate (part 2) (2:38)
Review: Little is known about obscure Seattle combo Mr Clean & The Cleansers, other than that they release one single, "Karate", on a label called Camelot sometime in the mid 1960s. The single has previously been included on a couple of similarly obscure CD compilations put together by crate digging DJs, but this is the first time it has been given a worldwide release on vinyl. "Karate (Part 1)" sets the tone, delivering a fiendishly fuzzy, martial arts themed chunk of Detroit style seemingly inspired by Stevie Wonder classic "Uptight". The flipside "Part 2" version is a little looser, with improvised, freestyle vocals and even more righteous horn lines.
…

Read more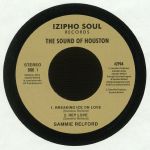 Cat: ZP 04. Rel: 16 Oct 17
Breaking Ice On Love (2:21)

Hey Love (2:40)

Hook Me Up (4:09)
Review: Throughout the 1970s, Houston vocalist Sammie Relford released a string of brilliant singles on a variety of tiny labels. These days, the vast majority of these are rare as hen's teeth, making this three-track 7" something of a must-have for soul fans. On the A-side you'll find the brilliant (and near impossible to find) "Breaking Ice On Love", a heartfelt chunk of sumptuous, string-drenched goodness that sounds like it was recorded at some time during the Philadelphia Soul era, and "Hey Love", a sweet and loose ballad originally featured on Relford's 1979 debut album. Turn to the B-side for "Hook Me Up", a smooth, '80s soul style slow jam recorded in the twilight of the Texan vocalist's career.
…

Read more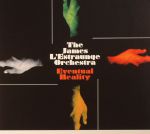 Cat: BBE 437ACD. Rel: 16 Oct 17
Eventual Reality

Me & The Bear

Closer

We Rise

See You Tonight

Autumn Falls

It's Happened Before

The Call

Groovin' You

Closer (instrumental)

Closer (radio edit)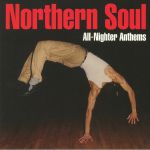 VARIOUS
Cat: 019029 5753429. Rel: 16 Oct 17
Frankie Valli - "You're Ready Now" (2:17)

Willie Tee - "Walking Up A One Way Street" (2:43)

The Invitations - "What's Wrong With Me Baby?" (2:40)

Tami Lynn - "I'm Gonna Run Away From You" (2:48)

The Coasters - "Crazy Baby" (2:01)

Darrell Banks - "Open The Door To Your Heart" (2:36)

Larry Laster - "Go For Yourself" (2:34)

Mitch Ryder & The Detroit Wheels - "Break Out" (3:16)

The Casualeers - "Dance, Dance, Dance" (2:42)

The Apollas - "Mr Creator" (2:39)

Ben Aiken - "Satisfied" (2:36)

The Invitations - "Skiing In The Snow" (2:40)

Herbie Goins & The Night-Timers - "No 1 In Your Heart" (2:44)

Soul Brother Six - "Some Kind Of Wonderful" (2:40)

Chuck Wood - "Seven Days Too Long" (2:21)

Alice Clark - "You Hit Me (Right Where It Hurt Me)" (2:52)

Carl Hall - "Mean It Baby" (2:37)

Linda Lyndell - "Bring Your Love Back To Me" (2:08)

Linda Jones - "I Just Can't Live My Life (Without You Babe)" (2:30)

Cajun Hart - "Got To Find A Way" (3:06)

The Blossoms - "That's When The Tears Start" (2:26)

Curtis Mayfield - "Move On Up" (2:47)

Archie Bell & The Drells - "Here I Go Again" (2:12)

Gloria Jones - "Tainted Love" (2:33)

Pointer Sisters - "Send Him Back" (2:37)

Bobby Sheen - "Something New To Do" (2:33)

Jackie Moore - "Both Ends Against The Middle" (2:30)

Sister Sledge - "Love Don't You Go Through No Changes On Me" (3:24)
Artikel 1 bis 5 von 5 auf Seite 1 von 1 anzeigen