This Week: Soul
Artikel 1 bis 11 von 11 auf Seite 1 von 1 anzeigen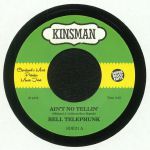 Cat: SDE 31. Rel: 15 Jan 18
Ain't No Tellin (4:45)

Sister Moon (4:59)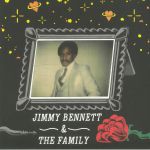 Cat: FL 001. Rel: 15 Jan 18
Hold That Groove (4:22)

Falling In & Out Of Love (4:25)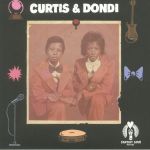 Cat: FL 002. Rel: 15 Jan 18
Magic From Your Love (4:30)

Don't Be Afraid (4:10)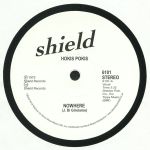 Cat: SHIELD 6101. Rel: 15 Jan 18
Nowhere (3:31)

Nowhere (Danny Krivit edit) (5:37)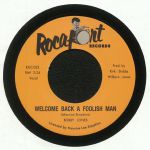 Cat: ROC 023. Rel: 15 Jan 18
Welcome Back A Foolish Man (2:29)

Lovin' Hard, Livin' Good (2:24)
Review: Destination 1970: after a string of heartfelt cuts on the likes of Expo, Bobby Jones makes himself known on little known Detroit label Kack Records. Lost in midst of times and long forgotten crates, he's not enjoyed the microscopic revival like so many Chicago crooners of the time. Until now. "Welcome Back A Foolish Man" is a full of orchestral drama and just a little northern stomp while "Lovin' Hard Livin' Good" hits with a wider sense of emotion with prominent strings, rolling percussion and dreamboat backing harmonies. Welcome back for good.
…

Read more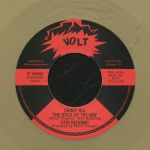 Cat: 008122 7932206. Rel: 15 Jan 18
(Sittin' On) The Dock Of The Bay (2:39)

Sweet Lorene (2:29)
Cat: JAL 257V. Rel: 15 Jan 18
Mexican Flyer (4:02)

Delta Dawn (7" edit) (3:51)
Review: Jalapeno founders, insanely prolific musicians, serial alias fiends and all-round jolly good eggs Skeewiff celebrate 21 years with this cheeky time-leaping 45". "Mexican Flyer" is still as dramatic, driving and fun as it was when it took the lead on their 1997 debut album It's All Gone. Horny, heavy and unabashed, it will still smash any party in its path. The same can be said for the gospel flexing "Delta Dawn". Gutsy, sing-along, damn near spiritual, it's the essence of Skeewiff's sense of party mischief. Happy anniversary.
…

Read more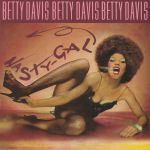 Cat: LITA 046. Rel: 15 Jan 18
Nasty Gal (4:38)

Talkin Trash (4:43)

Dedicated To The Press (3:43)

You & I (2:43)

Feelins (2:47)

FUNK (4:21)

Gettin Kicked Off, Havin Fun (3:10)

Shut Off The Night (3:53)

This Is It! (3:28)

The Lone Ranger (6:05)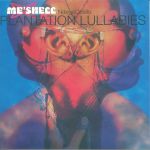 Cat: MOVLP 2016. Rel: 15 Jan 18
Plantation Lullabies (1:30)

I'm Diggin' You (Like An Old Soul Record) (4:25)

If That's Your Boyfriend (He Wasn't Last Night) (4:32)

Shoot'n Up & Gett'n High (4:10)

Dred Loc (4:00)

Untitled (1:34)

Step Into The Projects (3:58)

Soul On Ice (5:03)

Call Me (4:42)

Outside Your Door (5:04)

Picture Show (4:31)

Sweet Love (4:50)

Two Lonely Hearts (On The Subway) (4:13)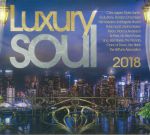 VARIOUS
Cat: CDB EXP 18. Rel: 15 Jan 18
Tristan - "Risin' To The Top" (feat Heston)

Marcus Anderson - "Give Love" (feat Anthony Saunders)

Will Wheaton & Bridgette Bryant - "How Do You (Do The Thing That You Do)"

The Wanda - "Baby Don't You Go" (feat Chaka Khan & Beres Hammond - Dr Packer remix)

SouLutions - "Thankful"

Lina - "Who To Love"

Gordon Chambers - "The Diamond Inside"

Cool Million - "So Real" (feat Keni Burke - Cool Million remix)

Kim Tibbs - "My Better Side"

Jay King - "Runnin'" (Boogie Back extended version)

Kenya - "Take Me Away" (Tom Glide remix)

Marcia Mitchell - "Who Said Love Would Last Forever"

Chris Jasper - "That's What Love Can Do" (Boogie Back remix)

Myles Sanko - "Forget Me Not" (Rob Hardt remix)

Dimitris & Sulene - "Sparkle" (Sunwalker remix)

Sir Piers - "Long Distance (Piers 'Curious' Remode)" (feat Frank McComb)

Mr Brian Power - "Time After Time" (feat Lifford)

Mather & Kingdon - "Soul Night" (Nigel Lowis All Night mix)

The BritFunk Association - "Stand Strong, Stand Tall"

Andre Espeut Quintet - "The Message"

Crack Of Sawn - "Your Love"

Cool Million - "That's My Lady" (feat Gregers)

Bobbi Humphrey - "Baby, Don't You Know" (instrumental)

The Kazu Matsui Project - "Standing On The Outside" (feat Robben Ford)

Sophia Ripley - "Little Girl"

Robb Scott - "Negative Pleasures" (feat Sylvia Mason James)

Adika Pongo - "You" (feat Christopher Williams)

The Groove Association - "Secret Love" (feat Georgie B & Deborah Bell - Temptation mix)

Kashif - "So Emotional"

Tracy Hamlin - "Standby"

Watergates - "Look Into Tomorrow Tonight"

Linda Clifford - "I Just Wanna Wanna"

The Jones Girls - "If You Don't Start Nothing"

Leon Ware - "Heartbeat"

Lonnie Hill - "Galveston Bay"
Cat: ERC 004. Rel: 15 Jan 18
Stay Cool

International Times

We Bring Light

Eagle On The Wing

Go With The Flow

For The Love Of Life

More Love

Inner Fire
Review: REPRESS ALERT: Arriving at their fourth release, Emotional Rescue's knowledge of forgotten musical gems and their commitment to give them the chance of wider appreciation they fully deserve cannot be in question! After digging out that Bob Chance classic, the focus switches to something of an equally balearic nature with the release of Jaki Whitren & John Cartwright's lost folk rock album International Times. Originally released as a private press on the obscure French label Living Records back in 1983, this eight track album is filled with dusty soul nuggets which are given extra life by the silky vocal stylings of Whitren - formerly a backing singer for Alan Parson. Opening track "Stay Cool" sounds quite ahead of it's time, whilst there are some true dancefloor gems for the more adventurous DJs out there, such as the title track and the laid back bump of "Go With The Flow."
…

Read more
Gespielt von:
Andrew Pirie (Melting Pot)
,
Chuggy
,
OOFT!
,
Mat Hoods
,
Manu•Archeo
,
Vahagn (Paradise Valley)
,
Soft Rocks
,
Anonymous
,
Faze Action
,
Humberto Matias
,
Juno Recommends Funk/Reissues
,
Noise In My Head
,
Hero Records
,
Daniel Nellstrum O'Bongo
,
TURNTILL
…

Read more
Artikel 1 bis 11 von 11 auf Seite 1 von 1 anzeigen