This Week: Funk
Artikel 1 bis 14 von 14 auf Seite 1 von 1 anzeigen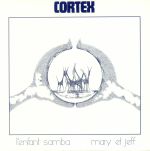 Cat: TV 012. Rel: 19 Mar 18
L'Enfant Samba (3:09)

Mary Et Jeff (2:47)
Cat: SSR 208. Rel: 19 Mar 18
The Inside Man (part 1 - Soopasoul remix) (4:18)

The Inside Man (part 2 - Soopasoul remix) (4:16)
Review: Back in 2014, Timewarp Music asked DJ Soopasoul to remix "Inside Man", one of the strongest cuts from Croatian producer Funky Destination's funk-fuelled debut album, Revolution is Only Solution. While one mix appeared on a digital-only label compilation, Soopasoul actually handed in two reworks. Here both get an outing on wax for the first time. The A-side version is particularly sweet, with Soopasoul layering the original's meandering and lilting trumpet solo over a rolling funk groove rich in big bass, jangling guitars and frenetic drum breaks. The flipside revision emphasizes this groove more, looping and extending the breaks for easier DJ use and a livelier dancefloor response.
…

Read more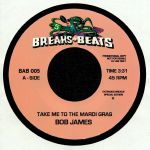 Cat: BAB 005. Rel: 19 Mar 18
Bob James - "Take Me To The Mardi Gras" (extended Breaks Special edition) (3:30)

David Matthews - "Sandworms" (extended Breaks Special edition) (4:22)
Review: The Beats and Breaks series of "Extended Break Edits" has so far succeeded in its stated aim to provide DJs with simple but devastatingly effective rearrangements built around lengthening key percussive packages. The mystery editors behind the series are at it again here, first looping up the distinctive, cowbell and triangle-driven drum passages dotted throughout Bob James' classic "Take Me To The Mardi Gras". On the flip, they take their scalpel to David Matthews' 1977 jazz-funk gem "Sandworms", casually making merry with the proto hip-hop beat, rubbery bass guitar, flanged guitar riffs and snaking saxophone solos.
…

Read more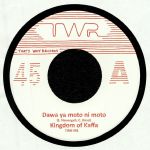 Cat: TWR 001. Rel: 19 Mar 18
Dawa Ya Moto Ni Moto (4:18)

Bonga Chi'fera (3:12)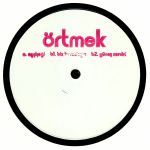 Ayciegi (3:42)

Biz Burdayiz (3:02)

Gunesi Kesin (4:14)
Review: We're not sure who's behind these extended Turkish funk and psychedelic pieces but we're glad they've come into our lives. Heavily dubbed and spaced out, each cut casts a heady spell; "Aycicegi" is a low-riding, loose-stringed sleazy funk slice, "Biz Burdayiz" is a nodding cosmic slop of chugging beats, strange acid melts and breathy voice clips while "Gunesi Kesin" closes the show on the slinkiest walking bassline imaginable. Looking forward to the second volume....
…

Read more
Cat: BEWITH 005TWELVE. Rel: 19 Mar 18
Melodies Of Love (5:20)

Walking In The Rain (5:27)
Review: Freeezy does it. John Rocca's more synth-based side project Pink Rhythm continues its reissue revival with this highly sought-after 12" that's not been reissued since 1985. Peak yacht funk with all the lavish production flourishes of the era, and strong traces of jazz, each cut stimulates: "Melodies Of Love" is all about the falsettos and Balearic charm while "Walking In The Rain" is a sultry sax-blaster with some of the most powerful bass walks Beggars Banquet ever pressed. Cult.
…

Read more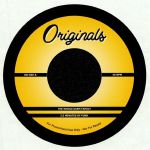 Cat: OG 036. Rel: 19 Mar 18
The Whole Darn Family - "3.5 Minutes Of Funk" (3:35)

EPMD - "It's My Thing" (5:44)
Review: It's all about THAT bassline... An era/career/dancefloor-defining loose and slappy groove laid down by cult band and Jarmels-affiliates The Whole Darn Family. A joyous record for all selectors as it stands, the 45" series does what it does best with a sample-craft dot-joining pair-up with another essential floor-burner: EPMD's 1987 debu "It's My Thing". Two serious classics right here.
…

Read more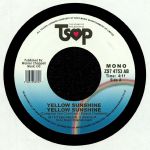 Cat: ZS 74753AB. Rel: 19 Mar 18
Yellow Sunshine (4:09)

Don't Tell Me Later Girl (3:28)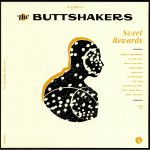 Cat: UDOG 1775LP. Rel: 19 Mar 18
Sweet Rewards (4:00)

In The City (4:48)

What You Say (3:26)

Weak Ends (2:40)

Movin' On (4:17)

Hypnotized

Tax Man

Trying To Fool

Roll Miss Roll

Soul Kitchen
Review: Over the course of their ten-year career, Lyon-based band the Buttshakers has earned a reputation for being dynamic live performers, delivering a rocking take on funk and rhythm and blues shaped by their love of the late '60s garage-rock scene. Naturally, you'll find a few nods towards Sly Stone and heavy funk on Sweet Rewards, their first album for Underdog Records, but these fuzzy, life-affirming stompers are actually outnumbered by slick, sun-kissed soul numbers and pleasingly laidback jams. It's a mixture that works really well, putting them up there with such soul and funk revivalists as the Daptones and Will Holland's Quantic Soul Orchestra project.
…

Read more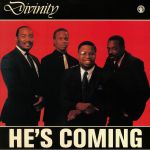 Cat: SC 198918LPR. Rel: 19 Mar 18
Watch Over Me (4:19)

Keep Seeking God For Divine Love (4:46)

Stay (5:03)

Jesus Is Love (4:11)

Praise The Lord (4:18)

He's Coming (6:20)

Glad I Met Jesus (4:31)

Come To Me (3:56)
Review: He's Coming was the sole album released by Divinity, a gospel-fired vocal soul group masterminded by Lee Moore. In truth, the 1989 set has remained largely overlooked until now, despite the unfussy and occasionally inspired quality of its tracks. Happily, you can now judge the album for yourself thanks to this tasty reissue from Still Music's reissue-focused Past Due offshoot. It's in many ways typical of the soul scene at the time - albeit with a stronger gospel influence - meaning a mixture of slow jams and sing-alongs built on gentle drum machine beats, live bass and guitar, and the sort of chiming synthesizer melodies that were all the rage at the tail end of the '80s.
…

Read more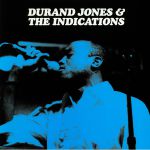 Cat: DOC 157LPC1. Rel: 19 Mar 18
Make A Change (3:29)

Smile (3:47)

Can't Keep My Cool (4:19)

Groovy Babe (3:09)

Giving Up (5:07)

Is It Any Wonder? (4:37)

Now I'm Gone (5:38)

Tuck 'N' Roll (2:56)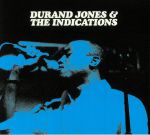 Cat: DOC 157CD. Rel: 19 Mar 18
Make A Change

Smile

Can't Keep My Cool

Groovy Babe

Giving Up

Is It Any Wonder?

Now I'm Gone

Tuck 'N' Roll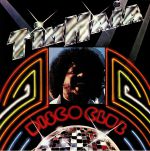 Cat: MRBLP 156. Rel: 19 Mar 18
A Fim De Voltar (4:06)

Acenda O Farol (3:12)

Sossego (3:42)

Vitoria Regia Estou Contigo E Nao Abro (2:18)

All I Want (3:25)

Murmurio (3:22)

Pais E Filhos (3:48)

Se Me Lembro Faz Doer (3:50)

Juras (3:12)

Jhony (2:19)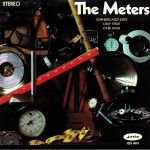 Cat: ETH 4010LP. Rel: 19 Mar 18
Cissy Strut (3:06)

Here Comes The Meter Man (2:56)

Cardova (4:34)

Live Wire (2:40)

Art (2:32)

Sophisticated Cissy (2:56)

Ease Back (3:14)

6V6 LA (2:24)

Sehorns Farm (2:29)

Ann (2:45)

Stormy (3:39)

Simple Song (3:02)
Artikel 1 bis 14 von 14 auf Seite 1 von 1 anzeigen