This Week: International
Artikel 1 bis 12 von 12 auf Seite 1 von 1 anzeigen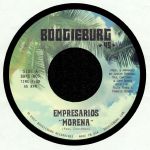 Cat: FBBRG 005. Rel: 19 Mar 18
Morena (4:02)

The Vibes (feat Ephniko) (3:55)
Review: Afro-Carribean Latin fusionists Empresarios have been doing their thing with modest success since the turn of the decade, serving up albums and singles that cleverly combine elements of cumbia, reggae, salsa, hip-hop, dub and house. Here they appear on 7" for the very first time, serving up two typically steamy slabs of ear-pleasing dancefloor fusion for the Virginia-based Boogieburg imprint. While stoned Latin hip-hop flipside "The Vibes" is undoubtedly a cheeky, cheery and quietly impressive affair, it's A-side "Morena" that hits home hardest. Sitting somewhere between electro-cumbia, salsa and skanking Latin pop, it's a full-force blast of sunshine that will sound particularly potent at outdoor parties in the summer months ahead.
…

Read more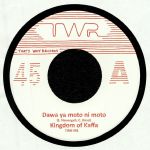 Cat: TWR 001. Rel: 19 Mar 18
Dawa Ya Moto Ni Moto (4:18)

Bonga Chi'fera (3:12)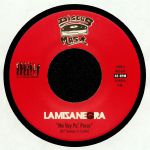 Cat: MAS 019. Rel: 19 Mar 18
Me Voy Pa' Porce (4:09)

Pistola (4:45)
Review: New wave cumbia and Afro-Latin vibes from La Misa Negra: a seven-piece band from Oakland, California. On stage, they deliver an electrifying performance that explodes with infectious dance grooves and punk rock energy, powered by horn and accordion-driven riffs, a fierce rhythm section and a vintage inspired sound. On the strength of their wild and unique shows, they have gained a reputation as one of the most exciting live bands to emerge from the Bay Area in recent years, garnering a diverse fan base that transcends musical, cultural, and generational divides. From the sweltering bossa vibes of "Me Voy Pa' Porce" to the scorching Afro-jazz of "Pistola" which is reminiscent of the legendary Cal Tjader - these guys are one to watch in 2018.
…

Read more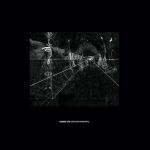 Cat: AK 001. Rel: 19 Mar 18
Huracan

Albatross

Maria (feat Pascale)
Review: Sainte Vie has been working away in the Mexican underground for some time, running Akumandra as a free, digital-only label to help promote all kinds of electronic music. Now it's time for Vie to step up with their first outright release, first time on wax, and hence a new era for the label. The tone is varied across the record, leading in with the worldly drum rattle and string strum of "Huracan", a whirlwind of drama and hand-played musicianship that stands out from the crowd. "Albatross" is a more introspective cut that brings Vie's vocals to the forefront, and then "Maria" chills things out further with a haunting vocal from Pascale and some delicate finger picking guitar delights over a dynamic set of drums.
…

Read more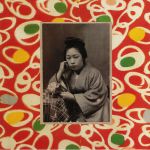 Cat: JBLP 001. Rel: 19 Mar 18
The Sun Goddess Steps Out In Old Asakusa (11:24)

Tepco Shareholder (6:38)

Everything Passes (5:24)

The Land Of The Gods Under Concrete (10:17)

10000 Forgotten Ghost Stories (5:13)

Yakuza No Uta (5:44)
Review: With that excellent pair of remixes from Place No Blame's label debut last year still ringing in our heads, we've been awaiting new material from London's Japan Blues with a worrying level of anticipation. While his reworks of DJ Slyngshot's equally magnetic tunes saw the mask-ridden producer branch out onto new territories, this LP marks another significant change in his approach to releasing music. Sells His Record Collection, as with anything this man does, is an honest approach to sampling and a magnificent reflection of so many years spent digging through Japanese records. From folk dances, to soundtrack scores, and even glitchy waves of post-punk beats, this is an unmissable excursion into the most unknown territories of the music that the Far Easte Asian's island has to offer. There are few people who have taken such care, attention and dedication to bringing the listener a singular view of the country's music, and there is something in here for any serious music connoisseur's ears. Unmissable (and limited!).
…

Read more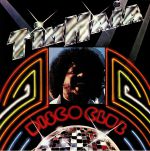 Cat: MRBLP 156. Rel: 19 Mar 18
A Fim De Voltar (4:06)

Acenda O Farol (3:12)

Sossego (3:42)

Vitoria Regia Estou Contigo E Nao Abro (2:18)

All I Want (3:25)

Murmurio (3:22)

Pais E Filhos (3:48)

Se Me Lembro Faz Doer (3:50)

Juras (3:12)

Jhony (2:19)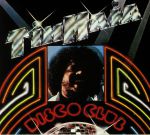 Cat: MRBCD 156. Rel: 19 Mar 18
A Fim De Voltar

Acenda O Farol

Sossego

Vitoria Regia Estou Contigo E Nao Abro

All I Want

Murmurio

Pais E Filhos

Se Me Lembro Faz Doer

Juras

Jhony
Review: By 1978, Tim Maia was safely nestling in the higher echelons of Brazilian music, thanks in no small part to a run of fine albums that put a homegrown twist on American soul and funk. His next move was to gather together some of Rio de Janeiro's finest musicians and record Disco Club, his first full-length to explore the celebratory rush of New York disco. As this official reissue proves, the album has lost none of its' over-the-top, orchestrated charm. It contains some seriously righteous dancefloor moments, from the punchy horn lines and jammed-out electric pianos of the hustling "Vitoria Regia Estou Contigo E Nao Abro", to the swirling, rising strings and typically Brazilian vocal harmonies of "Juras".
…

Read more
Cat: PEACE 012LP. Rel: 19 Mar 18
Charlatan (4:18)

La Noche (6:02)

Macabionico (2:47)

Se Pone Dificil (5:18)

Swing (7:05)

La Culpa (4:59)

Supermercado (6:33)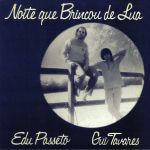 Cat: FORDIS 01. Rel: 19 Mar 18
Noite Que Brincou De Lua (2:31)

Sabia Na Palmeira (3:55)

Seguir (3:27)

Fogo Grande (4:02)

Heroi De Jornal (2:04)

Menino De Pindorama (3:58)

Canto Livre (1:10)

Descobrir (3:59)

Baca Sara (2:36)

Profome (2:52)

Vento Me Traz (3:06)
Cat: STRUT 166CD. Rel: 19 Mar 18
Island In The Sun

New Dawn

I'm Gonna Unmask The Batman

I'll Wait For You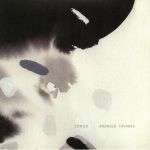 Cat: HMRLP 2. Rel: 19 Mar 18
Rosa Rio (3:23)

Congo I (5:07)

De Roda (5:42)

A Raposa E O Corvo (7:19)

Yangon (5:23)

Cidade Sol I (1:25)

Cidade Sol II (6:25)

Dezesseis (2:46)

Congo II (1:40)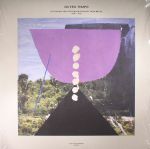 VARIOUS
Cat: MFM 016. Rel: 19 Mar 18
Piry Reis - "O Sol Na Janela" (5:06)

Nando Carneiro - "GRES Luxo Artesanal/O Campones" (6:09)

Cinema - "Sem Teto" (2:58)

Os Mulheres Negras - "So Quero Um Xodo" (3:38)

Fernando Falcao - "Amanhecer Tabajara (A Alceu Valenca)" (3:58)

Anno Luz - "Por Que" (4:55)

Andrea Daltro - "Kiua" (5:50)

Os Mulheres Negras - "Maoscolorida" (3:53)

Bene Fonteles - "O M M" (3:16)

Carlinhos Santos - "Giramundo" (2:45)

Priscilla Ermel - "Gestos De Equilibrio" (9:03)

Carioca - "Branca" (5:04)

Marco Bosco - "Sol Da Manha" (4:43)

Maria Rita - "Cantico Brasileiro No 3 (Kamaiura)" (4:10)

Marco Bosco - "Madeira II (Mae Terra)" (2:37)

Priscilla Ermel - "Corpo Do Vento" (15:45)

Luhli E Lucina - "E Foi" (3:57)
Review: Music From Memory has a reputation for doing the unexpected. It would be fair to say that few would have predicted the Dutch label's decision to release a collection "electronic and contemporary music from Brazil". As usual, the Red Light Records affiliated crate-digging crew has done a superb job with Outro Tempo, which was compiled by label affiliate John Gomez. Musically, it's predictably varied but always beautiful. It mostly focuses on tracks that fuse traditional Brazilian instrumentation, percussion and musical ideas, with elements of electronica, ambient, jazz-fusion and Reich style minimalism. The accompanying liner notes do a great job in putting the collection in context, explaining how the music was often inspired by political changes within Brazil during the 1980s.
…

Read more
Gespielt von:
Alexis Le-Tan
,
Tornado Wallace
,
Dj N◉va ▶ Rodon FM 95
,
John Gomez
,
Sito / / Mischio Dischi Disco
,
Manu•Archeo
,
Dreems
,
Javi Bayo
,
Zambon
,
ISOUL8 (Volcov)
,
Dj soFa
,
Lipelis
,
(((SONORAMA)))
,
Noise In My Head
,
Nick The Record
,
Mellophonia
,
Martin Brew
,
J. Haller
,
Sam Don
,
Rikki Humphrey
,
Filippo Zenna (Periodica Records)
,
Admin
,
Orphidal
,
Francesco Rossini
…

Read more
Artikel 1 bis 12 von 12 auf Seite 1 von 1 anzeigen