Artikel 1 bis 6 von 6 auf Seite 1 von 1 anzeigen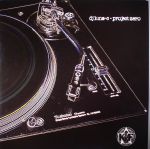 Cat: KF 71. Rel: 28 Aug 17
Into Insanity (5:10)

Back To Cause Mayhem (5:50)

Black Static (5:07)

Alice (5:46)
Cat: KF 72. Rel: 28 Aug 17
Run The Tune (4:38)

Ice Breaker (6:31)

War On Jungle (5:06)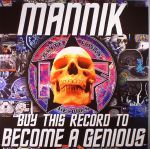 Cat: KF 73. Rel: 28 Aug 17
I Need A Man (6:00)

Dream Logic (5:52)

Computers Are Taking Over The World (4:31)

Everything Is Getting Dark (Wanna E) (3:46)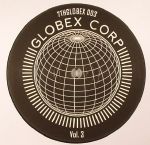 Cat: 7THGLOBEX 003. Rel: 28 Aug 17
Track 1 (6:20)

Track 2 (5:57)

Track 3 (6:32)

Track 4 (5:17)
Review: Authentic missions from the ever consistent jungle stable 7th Storey, we've barely recovered from the damage of the second volume last month and already "Globex Corp Vol 3" is denting our decks. No track titles, stacks of timeless vibes; all corners are explored by 7th Storey mainstays Reaper and Dwarde. From the panic-alarm technoid synths and rattling amens of "Track 1" right the way through to the insistent hardcore grind of "Track 4", once again this is source material in its truest form. No messing around.
…

Read more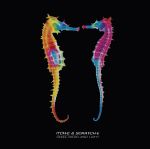 Cat: MTKXTCNRG 003. Rel: 04 Sep 17
Sweetness & Light (4:39)

Sweetness & Light (For Life remix) (4:48)
Review: In what might be something of an unexpected reissue move, early rave belter "Sweetness & Light" from Australian duo Itch-E & Scratch-E gets a fresh airing for the 21st century no less than 25 years after it first landed in a hailstorm of bright melodic lines and raucous tempo. In its original form "Sweetness & Light" is everything you could possibly want from an early trance stormer, all plush layers of harmony reaching an emotional crescendo over an irrepressibly bouncy beat. The "For Life" remix meanwhile flips the script with a blissed out, chord-heavy version that slows the pace right down, possibly for the original fans of the tune who need things a little slower now.
…

Read more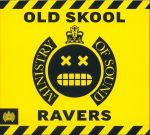 VARIOUS
Cat: MOSCD 496. Rel: 16 Oct 17
The Prodigy - "No Good (Start The Dance)"

SL2 - "On A Ragga Tip"

Liquid - "Sweet Harmony"

2 Bad Mice - "Bombscare"

Bizarre Inc - "Playing With Knives" (Quadrant mix)

Awesome 3 - "Don't Go" (Kicks Like A Mule remix)

N-Joi - "Anthem"

K-Klass - "Rhythm Is A Mystery"

Nomad - "(I Wanna Give You) Devotion"

Happy Clappers - "I Believe"

Byron Stingily - "Get Up (Everybody)"

Xpansions - "Move Your Body"

Altern 8 - "Activ 8 (Come With Me)" (Holocaust 7" edit)

Shamen - "Ebeneezer Goode" (Beat edit)

CLS - "Can You Feel It?"

Kicks Like A Mule - "The Bouncer"

Acen - "Trip II The Moon" (part 2)

Jonny L - "Hurt You So"

Manix - "Feel Real Good"

Baby D - "(Everybody's Got To Learn Sometime) I Need Your Loving"

Moby - "Go"

M/A/R/R/S - "Pump Up The Volume"

Josh Wink - "Higher State Of Consciousness" (Tweekin Acid Funk)

Basement Jaxx - "Fly Life"

Nightcrawlers - "Push The Feeling On" (The dub Of Doom)

Heller & Farley Project - "Ultra Flava"

Jaydee - "Plastic Dreams"

The Future Sound Of London - "Papua New Guinea"

Golden Girls - "Kinetic" (Orbital mix)

A Guy Called Gerald - "Voodoo Ray"

808 State - "Pacific 707"

Last Rhythm - "Last Rhythm"

Age Of Love - "The Age Of Love" (Jam & Spoon Watch Out For Stella radio edit)

USURA - "Open Your Mind"

Atlantic Ocean - "Waterfall" (Netherlands mix 7" radio edit)

Rhythm On The Loose - "Break Of Dawn" (Eat Me edit)

Shades Of Rhythm - "Sounds Of Eden"

Origin Unknown - "Valley Of The Shadows"

Urban Shakedown - "Some Justice" (feat Mickey Finn)

Urban Hype - "A Trip To Trumpton"

Rozalla - "Everybody's Free (To Feel Good)"

Baby D - "Let Me Be Your Fantasy"

Felix - "Don't You Want Me" (Hooj mix edit)

Adventures Of Stevie V - "Dirty Cash"

Snap! - "The Power"

Ultra Nate - "Free" (Mood II Swing radio edit)

Livin' Joy - "Dreamer"

Sandy B - "Make The World Go Round"

Kenny "Dope" Presents The Bucketheads - "The Bomb! (These Sounds Fall Into My Mind)"

Gusto - "Disco's Revenge" (Mole Hole radio edit)

Jungle Brothers - "I'll House You"

Gat Decor - "Passion"

David Morales Presents The Face - "Needin' U (I Needed U')" (feat Juliet Rogers)

Todd Terry - "Something Goin' On" (Tee's radio edit)

Sub Sub - "Ain't No Love (Ain't No Use)" (feat Melanie Williams)

Brothers In Rhythm - "Such A Good Feeling"

Alison Limerick - "Where Love Lives"

Afrika Bambaataa - "Just Get Up & Dance"

Chad Jackson - "Hear The Drummer (Get Wicked)"

Kariya - "Let Me Love You For Tonight" (House radio version)
Artikel 1 bis 6 von 6 auf Seite 1 von 1 anzeigen