Labels
Artikel 1 bis 3 von 3 auf Seite 1 von 1 anzeigen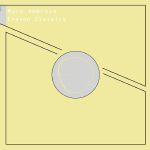 Cat: WI 04. Rel: 16 Apr 18
Techno
Zulu Groove

Warehouse Blues

Thru
Review: British producer Mark Ambrose has been steadfast in the deep techno scene since the mid 90s, keeping his head down and slinging out refined, immersive tracks with a minimum of fuss. His Crayon label carried his most personal gear, and there was a lot of it, so now Was/Is have done the right thing and sifted through the catalogue to find the strongest jams for this Crayon Classics 12". "Zulu Groove" is a quintessential rolling groove, all pattering percussion and dubby FX threads, while "Warehouse Blues" ramps up the hi-hat sizzle and plots a course for the techno end of Ambrose's repertoire. "Thru" finishes the record off with a housier disposition, all shuffling beats and looped up melodic hiccups locked into an irresistible funk.





…

Read more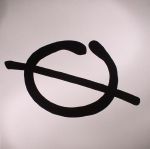 Track 1 (4:50)

Track 2 (4:27)

Track 3 (4:38)

Track 4 (4:26)
Review: The first release on our was / is sublabel, Glyph03 was intially set for release in 2002 on Charles Noel's (aka Archetype) 21/22 Corporation. This was slated to be the 4th in his Glyph series, a raw and freaked out exercise in pumping, tweaked-out midwest techno. Each of these records featured 4 tracks cut at 45rpm to create a true play-at-your-own-speed adventure. Since their release, the original Glyph 12""s have become timeless tools in the bags of the most respected techno jocks. We are happy to say that after a 15 years hiatus the drought is over. Stay tuned for more from Archetype, Glyph and 21/22 Corporation on was / is.


…

Read more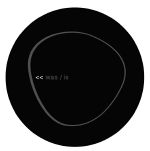 Cat: WITR 1. Rel: 02 Oct 17
Techno
You Make Me Function

Fun House
Review: Having done some sterling work in reissuing the ace material from Archetype, the emergent Pittsburgh label was / is now turns its attention to cult mid-90s techno label Temple Records NYC, and this rough and ready burner from Cube 40 (a short lived outfit with close ties to Air Liquide and more besides). "You Make Me Function" is everything you want in an acid party banger, with a killer vocal hook looped into infinity and enough jack in the drums to lift and articulated lorry off the ground. "Fun House" is the more rowdy of the two, coming on strong with a Dance Mania friendly swagger and healthy amounts of 303 thrown into the mix.
…

Read more
Artikel 1 bis 3 von 3 auf Seite 1 von 1 anzeigen