Labels
Artikel 1 bis 3 von 3 auf Seite 1 von 1 anzeigen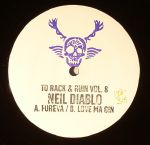 Cat: RR 009. Rel: 23 Feb 15
Disco/Nu-Disco
Foreva

Love Ma Gin
Review: For the 8th instalment of To Rack & Ruin we see the long awaited return of Neil Diablo this time dropping the 'Evil K'Neil' moniker from used for the first 2 volumes of the edits series.

First up on Foreva Neil skilfully chops up a little known raw 122bpm proto-house disco jam which has sumptuous boogie bassline, choppy stabs and a wonderful soulful female vocal extended and edited for dance floor delight.

On the flip is Love Ma Gin. A glittery disco affair with a heavy bassline and glamorous strings which builds and builds.

Early DJ support come from Crazy P, Pete Herbert and Emperor Machine.
…

Read more
$6.64
SAVE 60%
in stock
$2.66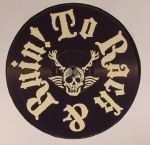 Cat: RR 014. Rel: 19 Dec 16
Disco/Nu-Disco
Inergy (6:27)

Mister Cheryl (6:36)

Music For Your Lose (6:57)

Powa (6:04)
Review: Neil Diablo's To Rack & Ruin edit series has been on fire of late, delivering killer reworks by The Rejected, Phil Gerus, and Que Sakamoto & NT. Volume 13 contains a quartet of collaborative reworks by Italian pals DJ Rocca and N2B. First up is "Inergy", a dirty and full-throttle disco workout that contains a fantastic extended percussion break midway through. Rocca and N2B reach for the disco delays on the super-sweet shuffler "Mister Cheryl", before whipping their shirts off for a muscular disco-funk hoedown (the sax-laden stomp that is "Music For Your Lose"). Finally, the tape delays return on the dense, disco-goes-proto-house closer "Powa", which may well be our pick of the bunch.
…

Read more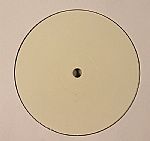 Cat: RR 008. Rel: 04 Aug 14
Disco/Nu-Disco
Disco Sensation

One Of The World
Review: Shamelessly funky edits from two Dutch disco dynamos SHMLSS. They've already given us plenty to jump to via Midnight Riot and Disco Deviance. We're likely to hear a lot more of them in the future, but right now it's all about this epic double up on Manchester's To Rack & Ruin imprint. "Disco Sensation" is a heady slap bass jam session with an array of tight chops and disco flurries on the fills. Meanwhile on the B we're treated to an epic rendition of Peter Jacques Band's "Counting On Love" where every string and piano rolls are polished and presented with dramatic glee. Bona fide disco vibes.
…

Read more
Artikel 1 bis 3 von 3 auf Seite 1 von 1 anzeigen