Labels
Artikel 1 bis 3 von 3 auf Seite 1 von 1 anzeigen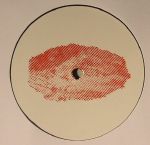 Avebury (7:42)

Auburn Blaze (2:57)

Wandered (7:15)
Review: After spending the last few months working with Second Storey on the ALSO project for R&S Records, Laurie Osborne comes through with his first solo Appleblim moves in a hot minute. Avebury represents the Bristol fixture's debut proper on Tempa, having contributed a cut to the label's scene defining sixth Dubstep Allstars compilation back in 2008. Obviously a lot has changed in the ensuing seven years or so and the three tracks here are more indicative of current approaches to bass science than the chance to revisit dubstep's glory days. As a result, the lead cut sees 'Blim in moody yet darkly intoxicating dancefloor form whilst the two B side productions veer off into more abstract terrain.
…

Read more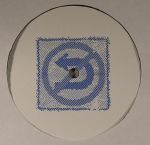 Cat: TEMPA 106. Rel: 18 Apr 16
Bass
Ambush (6:07)

Direction (6:12)
Review: Since 2010, and coming out of the whole post-dubstep scene, Manchester's Alex Coulton has been among the best of the UK bass artists. His skills being the mixing board have seen him travel from label to label, stopping off at the likes of Idle Hands, All Caps, Livity Sound, and even the mighty Tempa. Coulton returns to the latter with a follow-up to last year's "Recall" bombshell, and he's in no mood to mess around here. "Ambush" is a tribalesque tech-house number with a rattling percussion that renders it UK through and through; "Direction" sees the producer return to his more usual mood by serving up a broken bundle of drums and percussion curling around loose melodies and a dubbed-out makeover. For fans of Hessle output - what that bassline, son! Hot!
…

Read more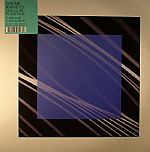 Cat: TEMPA 053-2. Rel: 23 May 11
Dirty Dubstep/Trap/Grime
Where You Should Be (Seiji remix)

Where You Should Be (Zed Bias remix)
Artikel 1 bis 3 von 3 auf Seite 1 von 1 anzeigen