Artikel 1 bis 3 von 3 auf Seite 1 von 1 anzeigen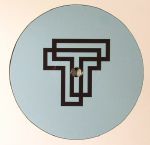 Cat: TT 009. Rel: 26 Jun 17
Minimal/Tech House
Area 22 (6:35)

Foundation (6:21)

Slack Joint (6:10)

Airdrop (7:15)
Review: Berlin's Nick Beringer (Rubisco/Wax Classic/Kase Kool) is back on on Greek DJ Stassy's Taverna Tracks with another banging EP! It dishes out four trippy, dreamy jams with a classic house attitude. Starting off on the A side with the rolling/late night deep house of "Area 22" with its subtle acid flourishes. It's then on to the title track, which rounds off the A side in style on this sexy, swing fuelled minimal house jam. On the flip, jazzy/hip hop inspired broken beat house is the order of the day, on the quite Money $ex indebted "Slack Joint" while "Airdrop" is the EPs finest moment: this hypnotic and sunny tech house journey really ticks all the boxes. The Foundation is set!
…

Read more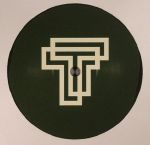 Cat: TT 008. Rel: 20 Mar 17
Deep House
Horizontal Falls (8:11)

Telepop Radioshock (7:08)

Circadian Rhythm (6:34)

Cocoa Powder (7:43)
Review: On this groovy and entertaining 12", Stassy welcomes sometime Elephant Moon producer Lee Burton to Taverna Tracks for the first time. Burton's brand of deep house - musically rich and melodious, but with suitably bumping beats - is a perfect fit with the Berlin-based label's previous output. There's much to admire throughout, from the ultra-deep and spacey shuffle of "Circadian Rhythm", to the UK garage influenced deep space bounce of "Cocoa Powder". Best of all, though, is opener "Horizontal Falls", where sun-blushed synth motifs and dreamy, head-in-the-clouds chords are accompanied by an undulating bassline and skipping, US garage inspired drums.
…

Read more
FORTHCOMING
Cat: TT 010. Rel: 27 Nov 17
Deep House
Atopos

Latika

Atopos (Ed Herbst Kind Of Blue dub)

Ulises
Artikel 1 bis 3 von 3 auf Seite 1 von 1 anzeigen