Artikel 1 bis 2 von 2 auf Seite 1 von 1 anzeigen
Cat: SYMM 024. Rel: 25 Sep 17
Drum And Bass
We Are The People (4:31)

Midnite Classic (5:13)
Review: MC Fats and Cleveland Watkiss on one record? Now Break is just showing off! Bonafide soul badness, everything about this record is bliss as both the iconic vocalists harmonise with total messages of unity. "We Are The People" is almost gospel in its intentions while "Midnite Classic" takes us a little deeper into the night with more of Break's classic roughhouse funk foundation. Fresh from soundtracking many of Sun & Bass's parties this year, this is now yours forever. Give it to the people!
…

Read more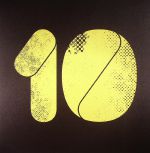 Cat: SYMMLP 005S. Rel: 03 Oct 16
Drum And Bass
Break & Kyo - "Give In To Me" (5:18)

Break - "Who Got Da Funk" (4:57)
Review: 10 years of Symmetry - 10 years of Break being an absolute boss. Respected by all sides of the game, his on-point balance of a funk and true grit has united us for over a decade and he's about to drop a brand new full-lengther of his own productions and remixes to celebrate. The two cuts showcase his range and skillish charm perfectly: "Give In To Me" features long-term collaborator Kyo who gives her most powerful soulful vocal over classic Break organs and a heavily swung beat. "Who Got Da Funk" is much sharper and grizzlier with its wasp nest bassline and punctuated two-step. Both prime us for the imminent album.
…

Read more
Artikel 1 bis 2 von 2 auf Seite 1 von 1 anzeigen