Artikel 1 bis 3 von 3 auf Seite 1 von 1 anzeigen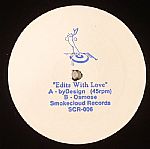 Cat: SCR 006. Rel: 21 Jan 13
Disco/Nu-Disco
By Design - "Stir It Together"

Osmose - "Al Knows What's Up"

Osmose - "Slomo Tattoo Dubbed"
Review: Cruising nice and easy into earshot on the Smokecloud imprint, byDesign and Osmose take a side each in chopping up some choice old classics with a tender touch to work in modern contexts. byDesign gets the whole A-side to roam over with a version of Diana King's cover of the Bob Marley classic, "Stir It Up", working on a 90s flavoured hip hop groove and dubby cuts of King's vocal. On the flip, Osmose is having a lot of fun working on Alexander O'Neal's "Fake", keeping the tough beat intact and instead letting the effects bring in the changes. While the origin of the last track on the 12" is undetectable at this point, "Slomo Tattoo Dubbed" comes on like a prime slice of Balearic goodness, packing easy horn blasts, funky guitar licks and a whole lot of filter action.
…

Read more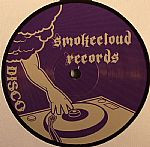 Cat: SCR 001. Rel: 01 Aug 11
Disco/Nu-Disco
Track 1

Track 2

Track 3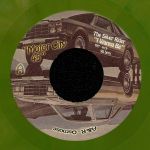 Cat: SCR 019. Rel: 28 Nov 16
Disco/Nu-Disco
The Silver Rider - "I Wanna Be" (4:19)

Osmose - "Trust" (4:20)
Review: Smokecloud Records has long claimed to be the World's only imprint dedicated to Detroit Beatdown style reworks of funk, soul, disco and boogie gems. Whether this is true or not, there's no denying the consistent quality of the imprint's output. This latest release features contributions from two label stalwarts; owner and A&R man Osmose, and New Yorker The Silver Rider. The latter kicks things off with "I Wanna Be", a rolling, soft touch head-nodder that fuses elements of a tactile soul cut with hypnotic, pitched-down house beats and filter sweeps. It's rather good, but nowhere near as inspired as Osmose's "Trust", which turns a classic Motor City soul cut into a smooth, toe-tapping Beatdown shuffler.
…

Read more
Artikel 1 bis 3 von 3 auf Seite 1 von 1 anzeigen