Artikel 1 bis 1 von 1 auf Seite 1 von 1 anzeigen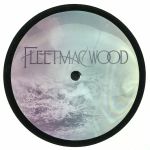 Cat: FMW 001. Rel: 15 Nov 12
Disco/Nu-Disco
Psychemagik - "Dreams" (Crystal Visions remix) (9:23)

Red Ken - "Big Love" (Big Four Letter Word mix) (6:17)
Review: Psychemagik love Fleetwood Mac. Their love is so enduring that the dusty fingered editors/DJs/revered record collectors have gone so far as to found Fleetmac Wood, a club night dedicated to the work of Fleetwood, Nicks, McVie and the various other manifestations, where anything goes so long as it's Fleetwood Mac related. Their remix of "Dreams" has been getting playtime at the night - and by other well regarded DJs - and finally makes an appearance on this limited 12". What's immediately noticeable about the Crystal Visions Remix of "Dreams" is how much they add to the track without messing with the original's essence - it's also a lot more inventive than Psychemagik's 2009 edit of "Everywhere" which shows how far they've come in three years. Flip over for a great extension of Juno's favourite Mac moment "Big Love" from AOR Disco's Red Ken.
…

Read more
Gespielt von:
Ursula 1000
,
JMMSTR
,
DAVIS [BR]
,
Kid Circus
,
Julian Sanza
,
Buzz Compass
,
Manu•Archeo
,
Andrew Allsgood (Free Association)
,
Chris Coco
,
Juno Recommends Disco
,
I Love Disco!
,
Glenview Records Inc
,
SIMON OZBIZTON
,
Juno Best Sellers 2016
…

Read more
Artikel 1 bis 1 von 1 auf Seite 1 von 1 anzeigen