Labels
Artikel 1 bis 3 von 3 auf Seite 1 von 1 anzeigen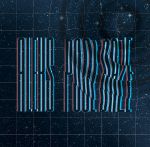 Cat: OA 005. Rel: 11 Dec 17
Techno
Void

Gone Home

NTH

Hush

Heavy Rain

City Break

Pool Daze

Pool Daze (HVL's Malfunction mix)

Void (Kiyadama's Acid Expansion)
Review: Dutch producer Aleks makes the leap to the album format for the ever-crucial Organic Analogue label, showcasing the breadth of his smoky sound from the gorgeous ambient opening track "Void" to the deep tracking tech-dream of "Gone Home". There are some spicier moments to be head, such as the rugged workout "NTH" and the upfront, rolling house thrust of "City Break", but these moments are still smoothed out by a fog of woozy processing, lingering pads and dusty FX that give the whole record a somnambulant quality that feels right at home amongst the standout material that Organic Analogue is rightly celebrated for.
…

Read more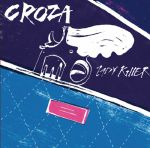 Cat: OA 007. Rel: 16 Apr 18
Disco/Nu-Disco
Night Heat

Feel

Sweat

Lady Killer

Cheater

Night Heat (AD Bourke remix)
Review: Organic Analogue broadens its remit on this killer boogie inflected diversion from Italian producer Croza. Where the label has been often associated with deeper techno and electro, it sounds right at home exploring the Moog bass licks and snappy drum programming that pours like a fine wine out of every track. "Night Heat" is the perfect lead track, all steamy synth throb and funky guitar licks, while "Feel" turns up the pressure with a proto house burner that would have set the Paradise Garage alight. Also look out for a rare appearance from AD Bourke, who cruises on to the record to deliver a blissed out version of "Night Heat" for the smokiest of sundown situations.

…

Read more
Cat: OA 006. Rel: 05 Feb 18
Deep House
Alpha (5:24)

Dipper (3:41)

I Can See It In My Dreams (5:49)

Intervention (6:13)

Cygnus (3:34)

I Can See It In My Dreams (Orgue Electronique remix) (6:04)

Outro (3:13)
Review: The ever-impressive Organic Analogue returns with another crucial excursion into seductive hardware jams from the deeper end of the electronic gene pool. Marvis Dee is an alias for Dutch electro champ Jeremiah R, and finds the promising upstart on impeccable form. There's something seedy in the air on killer opening jam "Alpha", while "Dipper" makes no bones about its classic, Drexciya-informed electro intentions. "I Can See It In My Dreams" is a wistful trip into Chicago house territory, which Orgue Electronique dutifully remixes in his warm, effervescent manner. With "Intervention" and "Cygnus" taking a deeper direction it's a record with depth to match the other excellent releases on OA, and one of the strongest sleeve designs we've seen in some time.
…

Read more
Artikel 1 bis 3 von 3 auf Seite 1 von 1 anzeigen