Labels
Artikel 1 bis 3 von 3 auf Seite 1 von 1 anzeigen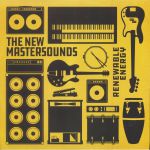 Cat: ONRLP 022. Rel: 16 Apr 18
Funk
Chicago Girl (4:14)

Tantalus (3:51)

Gonna Be Just Me (feat Adryon De Leon) (2:57)

Pudding & Pie (4:14)

Green Was Beautiful (4:28)

Funk 49 (4:24)

Living That Jazz Life (3:49)

Stash (5:56)

Groovin' On The Groomers (3:38)

Hip City (4:30)

Swimming With My Fishies (6:13)
Review: Decorated Leeds funk smelters The New Mastersounds deliver their 11th album and it's a powerful assault of the groove senses from the off. Leaving no stone unturned, they run the gamut and back with raw skill and a tightness than can only come from playing with each other for nigh on 20 years. From the jazz freeform spirals of "Green Was Beautiful" to the fuzzy rock fizz of "Funk 49" to the swinging bubblegum fun of "Groovin' On The Groomers" and the diesel powered soul funk of "Gonna Be Just Me", it's another sizzling snapshot of one of the UK's finest groove exports of our times.
…

Read more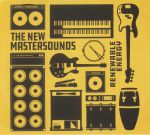 Cat: ONRCD 022. Rel: 16 Apr 18
Funk
Chicago Girl

Tantalus

Gonna Be Just Me (feat Adryon De Leon)

Pudding & Pie

Green Was Beautiful

Funk 49

Yokacoka

Living That Jazz Life

Stash

Groovin' On The Groomers

Hip City

Swimming With My Fishies
Review: Having recorded and mixed their previous album, The Nashville Session, in one day back in 2016, the New Mastersounds decided to head back to the United States to record their thirteenth studio album. Renewable Energy, then, was recorded during sessions in New Orleans and Denver, and expands on the Leeds outfit's usual heavy funk and boogaloo-inspired formula. That means fine forays into solo-sporting jazz dance business, Bob James style liquid warmth and up-tempo jazz-funk rubbing shoulders with the kind of surging, rush-inducing instrumentals and life-affirming soul songs that the West Yorkshire four-piece have always excelled at delivering.
…

Read more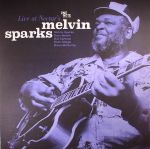 Cat: ONRLP 021. Rel: 01 May 17
Funk
Miss Riverside (8:44)

Ain't No Woman (Like The One I Got) (5:27)

Fire Eater (8:13)

Cranberry Sunshine (6:59)

Breezin' (8:59)

Whip! Whop! (6:31)
Artikel 1 bis 3 von 3 auf Seite 1 von 1 anzeigen