Artikel 1 bis 2 von 2 auf Seite 1 von 1 anzeigen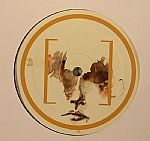 Cat: NARRATIVES 008. Rel: 02 Jun 14
Balearic/Downtempo
Moon & Stars

Patriarch

Haven (feat Jennifer Hall)

Seance
Review: It would be easy to say, 'And now something different from Narrative Music', but to be honest, it's not that easy to pigeonhole the label as releasing just drum and bass. Then again, if you compare this to their last tear out release by Outlook, Blocks certainly provide something with contrast here. Balearic sounds are abound on this Seance EP, heard straight off the bat on "Moon & Stars" while rolling D&B basslines lurk like a shark underneath. Piano keys play a big role in "Patriarch" where drums finally enter the record in a solid manner, while the EP's highlight, "Haven" - featuring the vocals of Jennifer Hall - will make you think you're listening to a Massive Attack production from 1998. Finally, the title track blends what we love about Gigi Masin and Jeanne Michel Jarre with contemporary, industrial electronics. A bold release.
…

Read more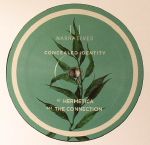 Cat: NARRATIVES 012. Rel: 26 Jun 17
Drum And Bass
Hermetica (6:19)

The Connection (7:08)
Review: The man behind one of last year's most mesmerising tunes "Levanter" returns with two more absolutely mesmerising sonic spells. There's a strong organic feel to the instrumentation and gradual build of "Hermetica" as we're fried and plied around oceanic spaces in a similar way to The Hidden Orchestra. "The Connection" builds on the story with an even deeper tone as an oboe weaves wonders around the loose jazzy drums. As with his previous releases on Narratives, this really is one of a kind.
…

Read more
Artikel 1 bis 2 von 2 auf Seite 1 von 1 anzeigen