Artikel 1 bis 2 von 2 auf Seite 1 von 1 anzeigen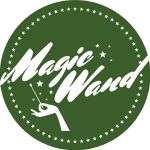 Cat: MW 012. Rel: 28 Nov 16
Disco/Nu-Disco
Capeesco Mina (Mushrooms Project edit) (7:23)

Sevilla 9 (Coyote Mellow Sunrays edit) (6:13)

Buenos Sencillos (The Two Mamarrachos) (7:39)

La Grenouille (Stupid Human dub Twonk) (5:13)
Review: Magic Wand have been offering up the finest disco edit wares since 2010, and they hit their twelfth release with yet more tempo and era spanning delights from forgotten corners. Mushrooms Project lay the warbling French space synth tones on heavy for their edit of "Capeesco Mina", while Coyote gets into an utterly blissful mindset on the gentle swaying acoustic funk of "Sevilla 9". The Two Mamarrachos get the soul stirring on their heartfelt treatment of "Buenos Sencillos", and then the most overtly clubby moment comes in at the 11th hour from Stupid Human with the urgent throb of "La Grenouille".
…

Read more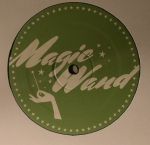 Cat: MW 11. Rel: 23 Mar 15
Disco/Nu-Disco
Boys & Girls (Horton Jupiters Mystic dub)

Top Set (Coyote Chocolate Thunder edit)

Ptaki - "What Does It Take"

Jerry Harrison - "We're Always Talking" (Hanners edit)
Review: More spellbinding goodness from Magic Wand

…

Read more
Gespielt von:
MUSHROOMS PROJECT
,
Space:tricks
,
Watson
,
Superbreak
,
OK Jones / Love Glove
,
Mystic Rock
,
Juno Recommends Disco
,
I Love Disco!
,
Feodor AllRight & Elena Mechta
,
Osmose
,
Jean Claude Gavri
,
Karol Aleksander
,
Dynamicron (Los Grandes/Our Nights)
,
COYOTE is it balearic?
,
Teleseen
,
Alan Mooney's Edits
,
Ptaki
,
QUEEN & DISCO
,
Thomas wood
…

Read more
Artikel 1 bis 2 von 2 auf Seite 1 von 1 anzeigen