Labels
Artikel 1 bis 3 von 3 auf Seite 1 von 1 anzeigen
Cat: ITJ 06. Rel: 22 Oct 12
Deep House
Track 1

Track 2

Track 3
Review: The Italojohnson project remains an anonymous operation despite recently being unveiled online as the work of three individuals - which only adds an element of subterfuge to their chosen collective name. A sixth transmission arrives sporting three more untitled and diverse appropriations of the classic house template with the A Side a humongous slice of main room functionalism that shamelessly flaunts its hands in the air capabilities towards the end. The flips brings some surprises to the table with a Window Licker-esque Miami Bass workout complemented by rasping update on Dance Mania sweat-outs. Regardless of whether you agree with their militant format views or approach to anonymity, Italojohnson are undeniably masters of their craft.
…

Read more
Gespielt von:
Miles Simpson
,
Hernan Cronner
,
Justin Miller
,
Eamon Harkin, Mister Saturday Night
,
St. Bernard
,
WOLF Music
,
Matt Tolfrey
,
Rising Sun
,
Anthony Mansfield
,
Andaloop (Enterbt Records)
,
Juno Recommends Deep House
,
Free Magic
,
Richard Zepezauer (RZ-1)
,
Love Hotel District
,
Cottam
,
Cleymoore (Pluie/Noir)
,
Fabio Monesi (Wilson Records)
,
Adryiano
,
7 Citizens / Praterei
,
Mitchell Goor
,
Komponente (KIM / TVIR)
,
Yooj
,
CITIZENN
,
Mike Sharon
…

Read more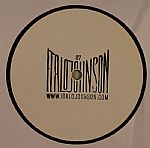 Cat: ITJ 07. Rel: 01 Jul 13
Deep House
Track 1

Track 2

Track 3
Review: Semi mysterious crew Italojohnson return for a seventh round of limited vinyl only action and it's hard not to get immediately caught up in the tough Kenny Dope style DJ tool of the A Side hugger. There's just something about the drums that come kicking in that grabs your attention amidst the current deluge of cookie cutter deepness, and the eventual drop into the bassline is sublime. Switch down to 33 on the flip and the first of two more untitled cuts is equally unabashed in its intentions as a DJ tool, pairing crisp hi hats with thick bass drums and fidgeting stabs whilst the second cut begins in a swampier place and highlights Italojohnson's capacity to tease out a vocal sample.
…

Read more
Gespielt von:
DJ Mau Mau
,
Ze Salvador (Carpet and Snares)
,
Reece Johnson (Roots for Bloom)
,
Cera Alba (Moon Harbour/VIVa/Gruuv)
,
SEELIE
,
RUSTAM OSPANOFF
,
Matt Trousdale
,
HARDROCK STRIKER
,
Cedric Maison (Hypercolour)
,
Karousel
,
Mirco Violi
,
James Fox
,
SLG
,
PRECIOUS K
,
Paul Deighton
,
Lady Blacktronika
,
Dairmount (Room With A View)
,
Juno Recommends Deep House
,
Eddie C
,
Jorge Caiado (Balance / Groovement)
,
Nicholas
,
BICEP
,
Your Name (Legalize Lambada)
,
Jamie Trench
,
Fabio Monesi (Wilson Records)
,
Fog
,
Ney Faustini
,
Harvey Sutherland
,
Fantastic Man
,
Inter Gritty
,
TIJN
,
Arturo Garces
,
Djs: Most Charted - Deep House
,
Sasha Khizhnyakov
,
Tomoki Tamura (HolicTrax/Doublet)
,
Goldsmith (Rebel Disco/Push Push)
,
JMX
,
Samann (Traxx Underground)
,
Detroit Swindle
,
Juno Best Sellers 2016
,
Phiorio (Metroline Limited)
,
John Dimas
,
Soy Mustafa
,
Anaxander
,
MIL (Music is Love Records)
,
25 Places
,
Yusuke Yamamoto(Canary/SL)
,
Romansoff (Raw Tools)
,
Waze & Odyssey
,
Carlo
,
Kepler
,
Alinka
…

Read more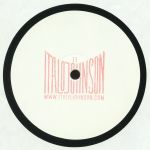 Cat: ITJ 11. Rel: 02 Oct 17
Deep House
Track 1 (6:01)

Track 2 (6:30)

Track 3 (6:16)
Artikel 1 bis 3 von 3 auf Seite 1 von 1 anzeigen