Artikel 1 bis 3 von 3 auf Seite 1 von 1 anzeigen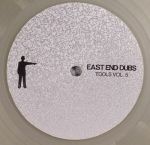 Cat: EEDV 006. Rel: 30 Nov 15
Minimal/Tech House
Track 1 (6:17)

Track 2 (8:13)

Track 3 (7:13)

Track 4 (8:47)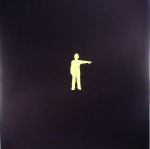 Cat: EEDV 010. Rel: 22 May 17
Minimal/Tech House
If You So (8:17)

Do Dis Ting (7:14)

Fat Cut (9:18)
Review: On this heavyweight vinyl EP, hyped tech-house/bass fusionist East End Dubs has decided to pay tribute to the distinctive sounds of the Roland TB-303 bass synthesizer. He begins with A-side "If You So", where undulating, on-point acid lines provide the focal point to an unfussy exploration of classic Prescription style late night deep house grooves (albeit with the rhythmic snappiness most often associated with tech-house). Flip for "Do This Thing", where more aggressive and energy-packed acid lines conjure a near psychedelic dancefloor mood, and the rubbery TB-303 bounce of locked-in shuffler "Fat Cut".
…

Read more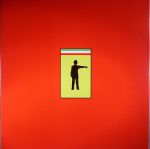 Cat: EEDV 008. Rel: 28 Nov 16
Minimal/Tech House
Mind Over (7:00)

Inwards (7:14)
Review: East End Dubs' output is strong and consistent. In addition to running this successful eponymous imprint, he also runs the great Eastenderz label where he pursues the more rolling and hypnotic grooves of the Romanian scene. This is demonstrated on releases by the likes of Priku, Lizz and Nami. Here the London based producer focuses solely on his own work and pursues his first love of tough and functional house grooves; just take a listen to the dubby deepness of "Mind Over" where a swing fuelled rhythm and short vocal loops remind you of NYC attitude by legends like Kerri Chandler or Mr V. On the flip, we've got the equally functional groove of "Inwards" which rolls along with its tough drums assisted by woozy pads and an infectious yet restrained melody.
…

Read more
Artikel 1 bis 3 von 3 auf Seite 1 von 1 anzeigen