Labels
Artikel 1 bis 3 von 3 auf Seite 1 von 1 anzeigen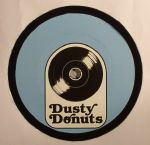 Cat: DD 004JIM. Rel: 06 Jul 15
Hip Hop/R&B
Antique Anthem (3:48)

Make Your Move (4:16)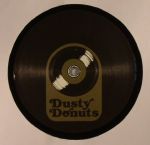 Cat: DD 010. Rel: 27 Mar 17
Funk
Funky Thang (Marc Hype & Naughty NMX Underground mix) (3:35)

90% Hangin' Out (Jim Sharp edit) (3:24)
Gespielt von:
The Allergies
,
Smoove
,
Craig Charles Funk And Soul
,
Mako & The Hawk
,
Hubbz
,
Voodoocuts
,
Marc Hype
,
Osmose
,
I Love 45's!
,
SOUL 45
,
Originals
,
45 Live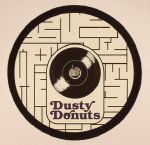 Cat: DD 08JIM. Rel: 12 Sep 16
Funk
Jim Sharp - "Breakin' My Heart" (edit) (4:14)

Naughty NMX & Runex - "Check Minnie's Love" (Brexit mix) (3:55)
Review: London/Berlin 45" crew fatten us up once again with a deeply detailed homage to the mighty A Tribe Called Quest: Sharp takes the lead with a supreme blend of "Find A Way" and a Bebel Gilberto cut that Dilla acquainted many of us with. Flip for Naughty NMX hug the EU tearfully and reverse engineer "Check The Rhime" by bringing us back to the delicious Minnie Ripperton source material. This quest is over.
…

Read more
Gespielt von:
The Allergies
,
Smoove
,
Spark Arrester (Boogieburg)
,
Hubbz
,
Voodoocuts
,
Monsieur Cedric (Serie Limitee)
,
Marc Hype
,
Osmose
,
Skyline Recordings Chart
,
SOUL 45
,
Djs: Most Charted - Funk
,
Professor Shorthair
,
Dinked Records
,
Neon Finger
…

Read more
Artikel 1 bis 3 von 3 auf Seite 1 von 1 anzeigen