Artikel 1 bis 3 von 3 auf Seite 1 von 1 anzeigen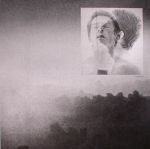 Cat: ORKL 09. Rel: 20 Mar 17
Techno
Shufflehead (11:20)

Dekta (5:25)

Etern (9:15)
Review: By his own productive standards, White and Giegling regular Edward (AKA Desert Sky man Gilles Aiken) has been pretty quiet of late. Shockingly, Shufflehead is his first EP since 2015. The title track, which stretches out for 11 minutes across the A-side, is an unusual concoction, to say the least. Built around loose, tropical percussion loops, layered field recordings, creepy noises and an off-kilter electronic bassline, it sits somewhere between humid minimal techno and some of Dominick Fenrow's more ambient moments. Flip for the EBM style electronic funk of "Dekta", and the Black Merlin/Berceuse Heroique style tribal wonkiness that is "Etern".
…

Read more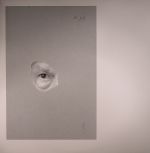 Cat: ORKL 07. Rel: 15 Aug 16
Techno
Verschiebung 1 (7:26)

Verschiebung 2 (6:31)

Verschiebung 3 (5:08)

Verschiebung 4 (3:45)
Review: 2016 marks two decades since Roman Flugel made his debut. It says much about the productive, genre-straddling German that he retains the desire to do things differently after all these years. Verscheibung is his first EP of 2016, and arrives for the rather fine Die Orakel label overseen by LARJ's Oliver Hafenbauer. The four tracks are split between stripped-back techno and druggy, off-piste ambient (the bubbly, post-party weirdness of closer "Track 4"). The most obviously floor-friendly cut opens the EP, with Flugel layering wonky, minor key melody lines over a dense but minimalist groove. Elsewhere, check the Villalobos-ish strangeness of "Track 3", and the druggy, pitched-down experimental throb of "Track 2".
…

Read more
Cat: ORKL 10. Rel: 11 Sep 17
Techno
Isle Of The Dead (Mystical Psychosis version) (7:19)

Azuma Glide (Commercial Zone mix) (3:55)

Oblivious Pool (Invisible dub) (8:41)
Artikel 1 bis 3 von 3 auf Seite 1 von 1 anzeigen