Labels
Artikel 1 bis 3 von 3 auf Seite 1 von 1 anzeigen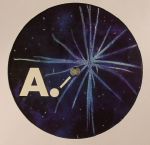 Cat: ARC 100V. Rel: 08 May 17
Deep House
Slide It In (7:09)

Slide It In (Charles Webster remix) (7:15)

Dark Slide (5:47)

Ghost Spaces (6:23)
Review: 2016 celebrated 20 Years of Atjazz, where Martin Iveson's Atjazz Record Company re-released his 1988 debut album that featured some bonus tracks and remixes. Now in conjunction with Record Store Day 2017, we have remastered originals and remixes alike on offer here with this limited version. The master Charles Webster works his magic as always on the truly deep and sublime rework of "Slide It In" which we didn't think could be beat in its original version. "Dark Slide" and "Ghost Spaces" appeared on the album version also, but hearing them here you truly realise just how timeless Iveson music really is.
…

Read more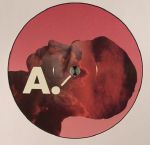 Cat: ARC 101V. Rel: 08 May 17
Deep House
Somewhere (feat Martin Iveson) (6:49)

Nothing Can Break Us (feat Ziyon) (7:03)

1000 Memories (feat Sio) (6:54)

Broken Tamagotchi (feat Daev Martian) (6:36)
Review: South African DJ and producer Julian Gomes returns on Atjazz's eponymous imprint. Late Dreamer is his second album for the label and like most of his releases sees him in collaboration with Martin Iveson himself. This EP released for Record Store Day 2017 takes a selection of cuts from the album, especially for the occasion. "Somewhere" is the kind of evocative hi-tech soul that reaches the same depths of Boddhi Stava, while it's real proper deep stuff on the wonderfully lush and addictive "Nothing Can Break Us" featuring Ziyon's powerful vocals. Elsewhere, there's some grooves of the dreamier and dustier variety on the flip, particularly on the wonderful "Broken Tamagotchi" featuring Daev Martian.
…

Read more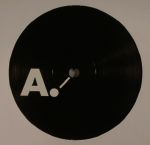 Cat: ARC 22015. Rel: 09 May 16
Deep House
Si Tew - "Breathe" (Atjazz & Trueself remix - feat Molly) (6:17)

Tomahawk Bang - "The Sacrifice" (6:18)

Ben Marc - "Wait" (Atjazz Rudinova Rub remix) (7:19)

Rocco - "P3 Jazz" (At One remix) (6:22)
Artikel 1 bis 3 von 3 auf Seite 1 von 1 anzeigen