Artikel 1 bis 3 von 3 auf Seite 1 von 1 anzeigen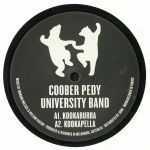 Cat: ANIMALS 001. Rel: 16 May 18
Techno
Kookaburra

Kookapella
Review: Melbourne party enthusiasts Animals Dancing launch their self titled label with the sophomore release from Krautback duo Coober Pedy University Band (Tornado Wallace & William Paxton AKA Tom Moore of Otologic). Kookaburra, once described as "a bit too mental for me", continues in the vein of their Moon Plain release, but this time takes it a step further. Perhaps too far.

…

Read more
Gespielt von:
Alexis Le-Tan
,
Thomas Gandey
,
Vahagn (Paradise Valley)
,
Telephones
,
Cedric Woo
,
Soft Rocks
,
Tarjei Nygard
,
Tripeo
,
Jacques Renault
,
Scott K. [BOXmusic]
,
Martin Haberland
,
Dreamtime Records
,
Mystic Rock
,
Marcel Vogel
,
Juno Recommends Techno
,
Eddie C
,
Voyeurhythm
,
Tyson Ballard
,
Steve Lee
,
The Glue
,
NICOLA CONTE
,
Untzz Twelve Inch
,
Ali Renault
,
Fantastic Man
,
Terrence Pearce
,
Tokyo Matt
,
SHMLSS
,
Ptaki
…

Read more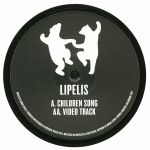 Cat: ANIMALS 004. Rel: 18 Jun 18
Deep House
Children Song (5:23)

Video Track (7:02)
Review: Fresh from dropped an EP of killer edits on Bahnsteig23 under the alternative Beard in Dust alias, Leonid Lipelis pops up on Aussie imprint Animals Dancing. Happily, the cheekily named I Did These For Myself But Now It's For Everyone contains some of the Moscow-based producer's best material yet. Check, in particular, melodious A-side "Children Song", where sampled Japanese children's chants rise above a snappy, delay heavy drum machine groove and a Marimba style melody. Over on side B, "Video Track" is a similarly jaunty and positive affair, with more Kalimba style melodies and African chants weave in and out of a fuzzy, hybrid deep house/nu-disco backing track. While not as instantly arresting as the A-side, it's nevertheless an impressive dancefloor workout.
…

Read more
Cat: ANIMALS 005.
Deep House
Telex

The Whale
Artikel 1 bis 3 von 3 auf Seite 1 von 1 anzeigen