Artikel 1 bis 2 von 2 auf Seite 1 von 1 anzeigen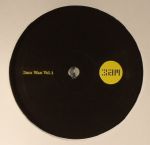 Cat: TAM 088. Rel: 20 Mar 17
Deep House
Al Bradley - "Kindergesicht"

Carlo Gambino - "Acid Casual"

Ben Dean - "Track Three"

Michael Scott - "Underdisc"
Review: "After 10 years away from vinyl, 3am Wax Vol.1 hails a return to 12' on the label, now in its 13th year. The EP features an all-3am regular artist cast, three making their debut on vinyl and one making a return to 12' after a 12 year gap. 3am boss Al Bradley opens the EP, while label regulars Carlo Gambino, Ben Dean and Michael Scott all return for the 12". With over 400 releases and remixes between the artists, the EP showcases in-house talent from the label - the emphasis on quality rather than names. Ranging from Berlin-influenced deepness through to raw analog acid house, the EP has been doing damage at label gigs throughout 2015 including Berlin, Ibiza, Copenhagen, New York, London & label-home Leeds, with plaudits and support also coming in from a wide range of DJs from the promo."
…

Read more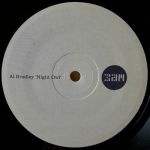 Cat: TAM 089. Rel: 10 Apr 17
Deep House
Night Owl (7:36)

Night Owl (Goshawk 5am dub) (6:29)

Night Owl (Michael Scott remix) (7:26)

Night Owl (Fourfourfour remix) (5:35)
Review: After a strong run in the early 00's, 3am Recordings came back into action in 2016 with a various artists release that featured a range of artists closely tied to the label's foundations. Now label boss Al Bradley is stretching his wings with "Night Owl", a refined production that demonstrates his experience in the field of tech house. Goshawk comes on board for a remix that takes the deep sweeping original and makes it into an effervescent summer time groover, while label regular Michael Scott nudges "Night Owl" into stripped down late night territory. The third remix from Fourfourfour heads into oddball territory for those who like their house music off kilter and playful.

…

Read more
Artikel 1 bis 2 von 2 auf Seite 1 von 1 anzeigen