This Week: House
Artikel 1 bis 2 von 2 auf Seite 1 von 1 anzeigen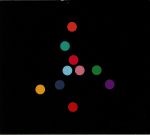 Track 1 (mix 2)

Track 2 (mix 2)

Track 3 (mix 2)

Track 4 (mix 2)

Track 5 (mix 2)

Track 6 (mix 2)

Track 7 (mix 2)

Track 8 (mix 2)

Track 9 (mix 2)

Track 10 (mix 2)
Review: Earlier this month, deep house veteran Martin "Atjazz" Iveson put out a compilation of untitled, single-track missives originally recorded and released via his Bandcamp page over a ten-month period. That was called Mix 1; Mix 2, his latest album, boasts new, previously unreleased versions of the same tracks. There's naturally plenty to enjoy throughout, from the clandestine tech-house throb of "Track 1 (Mix 2)" and "Track 2 (Mix 2)", and dubbed-out flex of "Track 4 (Mix 2)", to the bouncy positivity and sumptuous synthesizers of "Track 8 (Mix 2)", and the woozy, understated late night hypnotism of the album's closing cut, "Track 10 (Mix 2)", which sounds like it was designed for early morning sets in dark Berlin basements.
…

Read more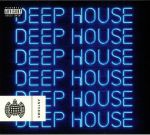 VARIOUS
Cat: MOSCD 511. Rel: 26 Mar 18
Disclosure - "White Noise" (feat Alunageorge)

Secondcity - "I Wanna Feel"

Route 94 - "My Love" (feat Jess Glynne)

Gorgon City - "Ready For Your Love" (feat MNEK)

Duke Dumont - "Need U (100%)" (feat A*M*E)

Storm Queen - "Look Right Through" (MK vocal edit)

Chris Malinchak - "So Good To Me"

Jessie Ware - "Running" (Disclosure remix)

Breach - "Jack"

Alunageorge - "Your Drums, Your Love" (Duke Dumont remix)

Maya Jane Coles - "What They Say"

Disciples - "They Don't Know"

Infinity Ink - "Infinity"

Hot Natured - "Benediction"

Tube & Berger & Juliet Sikora - "Come On Now (Set It Off)"

Dansson & Marlon Hoffstadt - "Shake That"

Oliver $ & Jimi Jules - "Pushing On"

Larse - "So Long"

Miguel Campbell - "Something Special"

Tensnake - "Love Sublime" (feat Nile Rodgers & Fiora)

Klangkarussell - "Sonnentanz (Sun Don't Shine)" (feat Will Hear)

Klingande - "Jubel"

MK - "Always" (feat Alana - Route 94 edit)

Chris Malinchak - "If U Got It"

Ninetoes - "Finder (The Path)"

Tensnake - "Coma Cat"

Le Youth - "C O O L" (Ben Pearce remix)

Gotsome - "Bassline" (feat The Get Along Gang)

Secondcity & Tyler Rowe - "I Enter"

Shiba San - "OKAY"

Shadow Child - "Friday" (feat Takura - MK Medicine dub)

Henry Krinkle - "Stay" (Justin Martin remix)

Justin Martin - "Don't Go" (Dusky remix)

Cloud 9 - "Do You Want Me Baby" (Dusky remix edit)

Nora En Pure - "Come With Me"

Kraak & Smaak - "Let's Go Back" (feat Romanthony - Solomun remix)

FCL - "It's You"

Kolsch - "Der Alte"

Finnebassen - "Touching Me"

Candi Staton - "Hallelujah Anyway" (Larse vocal edit)

Azari & III - "Hungry For The Power" (Jamie Jones Street Ridge remix)

MK - "Burning" (Vibe mix)

Duke Dumont - "The Giver" (reprise)

Gorgon City - "Real" (feat Yasmin)

Dusky - "Careless" (edit)

The Martinez Brothers - "H 2 Da Izzo"

Eats Everything - "The Size"

Green Velvet - "Bigger Than Prince" (Hot Since 82 remix)

Hot Since 82 - "Knee Deep In Louise"

Dennis Ferrer - "Mind Ur Step" (feat Janelle Kroll)

Noir & Haze - "Around" (Subb-an remix)

Tensnake - "Mainline" (feat Syron)

Pirupa - "Party Non Stop"

Nick Curly - "Underground" (Dennis Ferrer remix)

Bicep - "Vision Of Love"

Flashmob - "Need In Me"

Yousef - "Beg" (Hot Since 82 Future mix)

Huxley - "Inkwell" (edit)

Thomas Schumacher - "Hush" (Catz 'N Dogz 2013 remix)

Shadow Child - "String Thing"
Artikel 1 bis 2 von 2 auf Seite 1 von 1 anzeigen