Today: Electro
Artikel 1 bis 8 von 8 auf Seite 1 von 1 anzeigen
Thursday 23 November 2017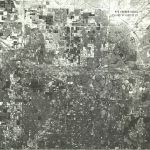 Cat: AF 010. Rel: 27 Nov 17
Greenpoint Hangover (5:10)

Industrial Rituals (6:17)

Island Of Ghosts (6:05)

Greenpoint Hangover (Morphology remix) (6:19)
Review: 2017 has been a big year for Pye Corner Audio man Martin Jenkins. For starters, he's released a string of fine EPs and collaborations, most of which explore the dark and sludgy experimental style he's arguably most famous for pursuing. Island of Ghosts, though, is a little different. Aimed firmly at club DJs, it sees Jenkins lay down a series of seriously heavy dancefloor workouts. He begins with the intoxicating, exotic melodies, ragged acid lines and punchy electro beats of "Greenpoint Hangover", before diving head first into the world of acid house/techno fusion on trippy throb-job "Industrial Rituals". Flip to the B-side for the razor-sharp acid lines, murky aural textures and hypnotic techno beats of "Island of Ghosts" and a thrillingly pitched-up, Braindance style remix of "Greenpoint Hangover" by Finnish electro stalwarts Morphology.
…

Read more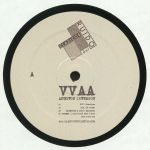 Cat: CDR 008. Rel: 27 Nov 17
VVV - "Overview" (3:43)

NLK - "El Juego" (4:11)

Delusions & Niet - "Exorcismo" (6:02)

Nehuen - "I Don't Know What I Want" (Want It Now mix) (5:39)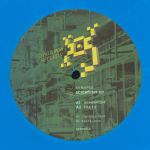 Cat: SER 020. Rel: 27 Nov 17
Schismism (5:39)

Facts (7:23)

Stealing Science (6:19)

Pluralism (5:56)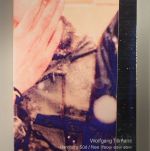 Cat: FRAGILE 05. Rel: 27 Nov 17
Hamburg Sud (part 1)

MMMMM Aah

Hamburg Sud (part 2)

HaHaHaHa

Hamburg Sud (part 3)

Nee IYaow Eow Eow

Hamburg Sud (part 4)

EEEEEEEhh

Hamburg Sud (part 5)

Device Control (intro)

Hamburg Sud (part 6)

It's Completely Changed

Throw A View

Mmmmeehh

Hihihi Hee

Soda Stream

Overdub (Calm To Chaos Jul28)

Morning Return

Make It Up As You Go Along

Device Control
Wednesday 22 November 2017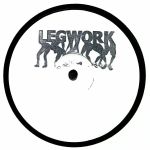 Cat: LWK 6. Rel: 27 Nov 17
Zy Clone (5:19)

Zy Clone (Vectorvision re-vison) (5:59)
Review: Here's something to put lead in the pencil of any electro nuts out there: a high-profile collaboration between rising star Vectorvision (AKA Dallas producer Brian Bishop) and all-round legend Convextion (AKA Gerard Hanson). In its original form, ZY Clone is something of a beast, sitting somewhere between the heavy, angular, acid-laced Dutch electro sound and the melodious, synth-laden, deep space bliss of Hanson's usual Convextion fare. Bishop goes solo to provide the obligatory flipside remix, layering waves of glacial, cascading synthesizer lines and spacey chord progressions over an action-packed drum machine workout. Naturally, both sides are rich in bustling analogue drum machine hits and vintage synthesizer motifs.
…

Read more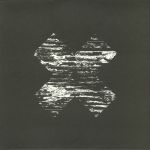 Cat: NX 003. Rel: 27 Nov 17
025 (The Exaltics remix) (4:41)

020 (Samot remix) (6:35)

027 (Blush Response remix) (5:58)

024 (PEARL remix) (7:00)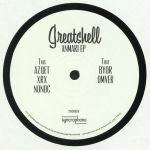 Cat: SYNCRO 28. Rel: 27 Nov 17
Azqet (5:02)

XRX (5:43)

Nonoc (4:27)

Byor (8:00)

Omver (6:49)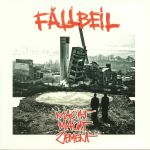 Cat: BOIDAE 003. Rel: 27 Nov 17
Rap One Two Three (1:52)

Horn Of Glory (7:15)

Im Gesprach (4:50)

Nachsitzen (4:29)

Disco 3 (2:40)

Warzenschwein (5:50)

Zu Spat (7:23)

Faust Auf Faust (5:05)

Spoil The Girl (10:36)

Postman (4:38)
Artikel 1 bis 8 von 8 auf Seite 1 von 1 anzeigen