This Week: Dubstep
Artikel 1 bis 5 von 5 auf Seite 1 von 1 anzeigen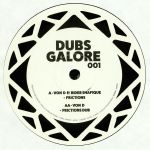 Cat: DOR 001. Rel: 26 Mar 18
Frictions (feat Rider Shafique) (4:23)

Frictions (dub) (4:25)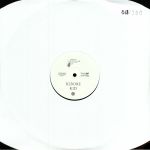 Rebore
(hand-stamped hand-numbered 12" limited to 200 copies)
Cat: AST 026. Rel: 26 Mar 18
Rebore Riddim (2:58)

Lucky 7 (2:54)

45 Gunshots (3:23)

Rebore Straight (3:38)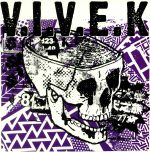 Cat: BLACKLIST 008. Rel: 26 Mar 18
Where Were You (3:43)

Step FWD (4:36)
Review: For the first time in over four years, London bass general V.I.V.E.K delivers his first release on a label other than his own highly collectable System Music dispatches. Landing on the ever innovative Blacklist, the results speak for themselves; "Where Were You" is a sombre, poignant affair. A cosy, barbed soul end-of-night moment seemingly tailored for his own System dances, it's a touching affair to the end. "Step FWD" plays the perfect counterpoint as it rewinds us deeper into the thick of the dance with its pneumatic drums, wobbled-out bass twangs and oceanic dub effects. Classic V.I.V.E.K.
…

Read more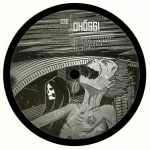 Cat: DDD 030. Rel: 26 Mar 18
Dark Passenger (4:11)

Tippy Toeing (3:32)

Tokoloshe (4:41)

Ride It (feat Saule) (4:21)
Review: LA's Oxossi returns to Deep Dark & Dangerous to build on the ruins of last year's "Cities Of Salt". More looming sub-low structures, laced with melancholy and mean bass textures, each track is a trip: The fog of pipes and waves of oscillations on "Dark Passenger", creepy grimey weirdness on "Tippy Toeing", churchy organs and tripped-out time signatures on "Tokoloshe" and trapped-out warped paranoia on "Ride It". Buckle up, Oxossi isn't messing around here.
…

Read more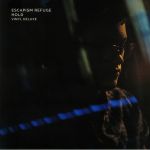 Cat: EDHLP 001. Rel: 26 Mar 18
Me Myself & I (4:17)

Savage Lust (4:22)

Mistakes (Congi remix) (4:12)

Mistakes (3:12)

Fix It (4:40)

Courage (3:47)

Fly Away (feat Charli Brix - Synkro remix) (5:48)

Fly Away (feat Charli Brix) (4:13)
Review: Blessed upon the world last November, South African newcomer Escapism Refuge's mesmerising debut album Hold enjoys a deluxe vinyl issue with a selection of highlights and new remixes. Bliss from the moment "Me Myself & I" stumbles into view, we glide from the clicky two-step of "Savage Lust" to Synkro's slo-mo soul take on "Fly Away", we float from the staggered snare rolls of "Mistakes" to the melancholy haze of "Courage". One to Hold onto.
…

Read more
Artikel 1 bis 5 von 5 auf Seite 1 von 1 anzeigen