Artikel 1 bis 7 von 7 auf Seite 1 von 1 anzeigen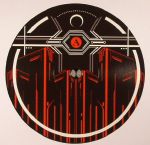 Cat: ARTKL 027. Rel: 07 Aug 17
Terror (4:44)

Industrial (6:14)
Review: Kosheen member Mark Morrison re-emerged last year with a new dubstep-focused alias, Markee Ledge. Having seen a new generation of DJs lap up his debut release on Tempa (and a couple of similarly impressive follow-up EPs), he's naturally keen to ram home his advantage. Hence this fine two track collaboration with Tempa stalwart Youngsta. The experienced duo hits the mark with "Terror", where unflinchingly heavy sub-bass and weighty analogue thrusts punch through atmospheric textures, paranoid vocal samples and a stripped-back but punchy rhythm track. The duo's love of dub is explored in greater detail on the more traditional dubstep shuffle of "Industrial", whose title was seemingly inspired by their choice of metallic background effects.
…

Read more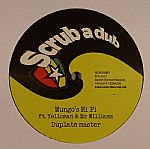 Cat: SCRUB 007. Rel: 27 May 13
Dubplate Master (feat Yellowman & Mr Williamz)

Ram Dance Faster (feat Yellowman)

Ram Jam Slow Up
Review: Hot on the heels of his ace new album Brand New Bangarang, comes this rather timely release on Scrub A Dub. Stretching out the bounciest bass this side of Babylon, it's an instant crowd smasher. Especially when Yellowman and Mr Williamz are letting loose with their lyrical dancehall fire. Fancy a slower, sexier jam? Head for "Ram Jam Slow Up". It's as smoochy as it is subby.
…

Read more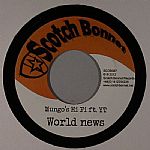 Cat: SCOB 027. Rel: 27 Feb 12
World News (feat YT)

Wicked Tings A Gwaan (feat Daddy Scotty)
Cat: YAB 001VL. Rel: 11 Jul 16
Hot Like Fyah (feat Daddy Freddy) (3:43)

Hot Like Fyah (version) (3:43)

Hot Like Fyah (HJTC Steppers remix)

Hot Like Fyah (Bashment remix)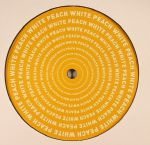 Cat: WPR 014. Rel: 31 Oct 16
Bongo (3:53)

Bongo (Hi5Ghost remix) (4:29)

Bongo (Kahn & Neek remix) (3:39)

Bongo (Impey Text 66668 Bar remix) (3:50)
Review: Following last year's celebration of his seminal "Pulse X", White Peach return to the don's small-but-perfectly formed vaults for an equally grand take on the legendary bounce-bass 4x4 cut from 2002. Short, sharp and such a joy to mix and cut, it remains just as crisp now as it did 14 years ago. But that's not to say a few contemporisations wouldn't go amiss... Hi5Ghost retains the depth plunge bass and 808 ricochet hits, Kahn & Neek throw in all the glitches and switches on their take while Astral Black's prize bang clapper brings SMS sexy back with his sub-heavy slight jukey version. Drink it up.
…

Read more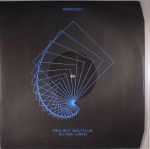 Cat: LOCLP 008. Rel: 26 Dec 16
Blemtrails (3:09)

Gala Helipop (3:59)

Loading Bay (3:33)

Accela Crash (3:17)

Elite (3:45)

Pink 3 (2:33)

Pixel Wavedash (3:01)

Blitter (4:03)

Rushing The Ice Palace (3:17)

Playing Fields (2:15)
Cat: RTMYS 001CD. Rel: 23 Oct 17
Bout It

Amen (feat Skepta)

Shoot Em Up (feat Fekky)

#Winner #Sinner

Gangster For Certain (feat Giggs)

Not Guilty

Guns, Money, Drugs (feat Blade Brown)

M.I.A (feat Ayo)

Miss Me With That (feat Prez-T)

Lord Protect Me (feat Snap Capone)

Burning

Jetski Rave (feat Sneakbo)

Proud (feat Wretch 32 & Chip)

Legion Of Doom

Invisible Tears