This Week: Drum And Bass
Artikel 1 bis 2 von 2 auf Seite 1 von 1 anzeigen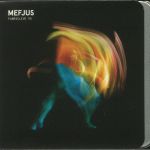 Cat: FABRIC 190. Rel: 20 Nov 17
Mefjus & Kasra - "Decypher"

Mefjus - "Far Too Close"

Mefjus - "Mirage"

Noisia & Mefjus & Hybris - "Clusterfunk"

Mefjus & Kasra - "Conversion"

Camo & Krooked & Mefjus - "Mandala" (Malux remix)

Ivy Lab - "Sunday Crunk" (Mefjus remix)

Phace & Mefjus - "Malmaison"

Mefjus & InsideInfo - "Leibniz"

Mefjus & Emperor - "Flashizm VIP"

Phace & Mefjus - "Swerve"

Mefjus - "Chaos Theory"

Mefjus - "Continuous VIP"

Mefjus & Emperor - "Disrupted VIP"

Noisia - "Exavolt" (Mefjus remix)

Mefjus - "Saturate"

Mefjus - "Dissuade" (Emperor remix)

Current Value & Mefjus - "Senescence"

Phace & Mefjus - "Wastemen"

Mefjus & June Miller - "Saus VIP"

Phace & Mefjus - "Decisions"

Mefjus - "Blitz"

Mefjus - "Suicide Bassline VIP"

Mefjus & InsideInfo - "Mythos VIP"

Mefjus - "Surrounded"

Mefjus - "Untitled" (dub)

Mefjus & Misanthrop - "Stutter"

Emperor - "SMPL" (Mefjus remix)

Mefjus & Emperor - "Sanity Check"
Review: Fabric has described Mefjus's contribution to their FabricLive mix series as a "hybrid artist and DJ mix album". That's because the Austrian D&B starlet has taken the bold step to pack the 29-track set with his productions and remixes. In fact, every single thing featured on the thrill-a-minute CD is his work, even the previously unreleased "VIP" versions of tracks by the neurofunk heavyweight's peers. It's a blueprint that guarantees success. While there's plenty of subtle variety and occasional changes in direction, the set is propelled forwards at a furious lick by the Austrian's passion for fuzzy, mind-altering basslines, Blade Runner-style soundscapes, punchy rhythms and fizzing electronics. As a result, the 80-minute mix seems to pass by at the blink of an eye.
…

Read more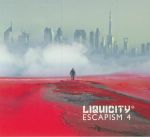 VARIOUS
Cat: LIQUICITYCOMP 009. Rel: 20 Nov 17
Flite - "Between Sky 7 Sea"

Feint - "Take It In" (feat Koven - Hybrid Minds remix)

Blue Marble - "Feel Good"

Monrroe - "Dawning" (Technimatic remix)

Edlan - "Horizon"

Dualistic - "Station Six"

Monrroe - "Winters Touch"

Humanature & Tarz - "Connection"

Bachelors Of Science - "Beats Still Own The Rhythm" (Pola & Bryson remix)

Silence Groove - "Autumn Plains"

Nelver - "Save Yourself"

Nymfo - "Apple Tree"

Shiny Radio - "A Million Colours"

Rameses B - "Stranded"

Actraiser - "Glow Worm"

Phaction - "Echo"
Review: When it comes to horizontally minded, soul-soothing drum and bass, few labels are quite as accomplished as Holland's Liquidity. For proof, check this fourth volume in their consistently fine Escapism compilation series. From the moment it begins with the extended ambient build-up and drifting vocal samples of Flite's "Between Sky & Sea", you know you're in for a treat. As you'd expect, the emphasis is on rich musicality throughout, with vocal cuts from the likes of Feint and Monrow being joined by sparkling liquid funk workouts from Edlan, Dualistic, Silence Groove and Blue Marble, whose anthem-like "Feel Good" is arguably the compilation's standout moment.
…

Read more
Artikel 1 bis 2 von 2 auf Seite 1 von 1 anzeigen