Artikel 1 bis 3 von 3 auf Seite 1 von 1 anzeigen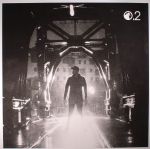 Cat: NHS 314EP. Rel: 21 Aug 17
Drum And Bass
Termination (4:57)

Get Up (5:13)

Shadow Play (5:09)

Cold Wave (3:26)

Mind Over Matter (feat Inja) (3:32)
Review: Over the last decade, few drum & bass producers have impressed more than Bristol-based Brazilian S.P.Y. While his default setting seems to be summery, string-drenched and giddily soulful, he's also capable of delivering dark and weighty dancefloor onslaughts. Certainly, that seems to be the idea behind the Alone in the Dark series, which launched earlier this summer. There's naturally much to enjoy on this second double-pack in the series, from the booming sub-bass, scorching beats, wavy vocal samples and twinkling pianos of "Get Up" and aggressive, stripped-back moodiness of "Cold Wave" (complete with both industrial sounding riffs and pulsating sub-bass), to the hip-hop/dark jungle fusion of "Mind Over Matter" and ridiculously heavy opener "Termination".
…

Read more
FORTHCOMING
Cat: NHS 318EP. Rel: 30 Oct 17
Drum And Bass
Transmission (2:00)

Hardcore Harry

Dominator Mode

Lockdown

Dreaming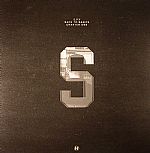 Cat: NHS 252LP. Rel: 28 Apr 14
Drum And Bass
Step & Flow

Back To Basics (feat Diane Charlemagne)

Skyzophonic

Dark Shadows (feat Rene Lavice & Total Science)

Rise Again (feat Suku Of Ward 21)

Redcliffe

Stand Alone (feat DRS)

Riding The Void
Review: S.P.Y's last album, the Drum&BassArena Award winning What The Future Holds, was outstanding and surged him to the very top of the D&B table where he's always belonged. Topping that was always going to be a challenge, but naturally he's delivered... And he's done so by going back underground and reminding us of the very stark, dynamic techniques that made drum & bass what it is. From the icy sheet metal muscle and Charlemagne's arresting quintessential D&B vocals on the title track right through to the gritty evils of "Rise Again", S.P.Y's studio command is second to none. An impeccable sophomore that refuses to compromise.
…

Read more
Artikel 1 bis 3 von 3 auf Seite 1 von 1 anzeigen