Artikel 1 bis 2 von 2 auf Seite 1 von 1 anzeigen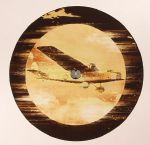 Cat: DIS 106. Rel: 15 May 17
Drum And Bass
Bristol Bombay (5:05)

Duvel (5:47)

Beautiful Suicide (feat Sense) (4:57)

Bulldog (5:14)
Review: Netherlands meets Belgium: Nymfo & Phase crash into each head-on with insanely beautiful results. If the swooning synths on the breakdown of "Bristol Bombay" don't turn you into a massive goosebump then you need your senses rewired. Likewise, "Duvel" guarantees wasp-chewing bass faces of the ugliest order with its pranged out mentasms, "Beautiful Suicide" hammers with such weight and pressure it could crush tungsten and "Bulldog" wraps up the session with a heads-down fuzzy groove that's restrained-yet-raw in classic Dispatch style.
…

Read more
Cat: WARM 045. Rel: 08 Aug 16
Drum And Bass
A Different Space (4:59)

Sunrise Technology (6:51)
Review: Young Belgian Phase makes his Warm Comms debut with three tracks that belie his 20 years on the planet... "A Different Space" takes you back to early Critical cuts thanks to its uptempo step arrangement, two note drone bass and timestretched amens on the fills. "Sunrise Technology" takes a Klute-strength telescope to see further into the cosmos while "Eternal Truth" brings us back to planet earth with a dreamier melodic structure, cymbal-splashing jungle breaks and a sub that bounces harder than a politician's promises. Serious heat for a new producer.
…

Read more
Artikel 1 bis 2 von 2 auf Seite 1 von 1 anzeigen