Artikel 1 bis 2 von 2 auf Seite 1 von 1 anzeigen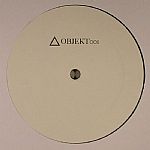 Cat: OBJEKT 1. Rel: 31 Jan 11
Bass
Objekt - "The Goose That Got Away"

Objekt - "Tinderbox"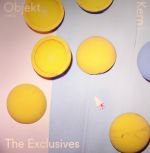 Cat: KERN 003EP1. Rel: 11 Jul 16
Techno
Clatterbox - "Aspect Ratio" (5:41)

Shanti Celeste - "Lights" (4:52)

Polzer - "Static Rectifier" (4:56)

Via App - "From Across The Room" (3:44)
Review: To complement Objekt's masterful 36-track session for their irregular Kern mix series, Tresor have put out two self-explanatory 12" samplers. Kern Vol. 3: The Exclusives sees contributions from accomplished electro technicians Clatterbox and Polzer as well as Bristol's rising Shanti Celeste and Via App of 1080p fame. "Aspect Ratio" from Clatterbox and Celeste's understandably incandescent "Lights" both feature in a movement on the mix that is a real highlight of Kern Vol. 3, but DJs will be happy both have been pressed her for full club play. On the B-side, the swift and snappy metallic tunnelling of Polzer's "Static Rectifier" could be mistaken for an angry DJ Stingray, whilst Via App's "From Across The Room (Edit)" is a more playful, if pensive affair.
…

Read more
Artikel 1 bis 2 von 2 auf Seite 1 von 1 anzeigen