Artikel 1 bis 3 von 3 auf Seite 1 von 1 anzeigen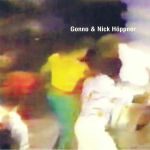 Cat: OSTGUTTON 95. Rel: 11 Jul 16
Deep House
Spocking Fivers (7:00)

Fantastic Plane (6:08)

As Above, So Below (5:25)
Review: Nick Hoppner and Sunao Gonno are old pals, having first met in Tokyo way back in 2008. Here they join forces for a one-off collaborative EP on Hoppner's regular home, Ostgut Ton. Interestingly, all of the featured tracks are closer to Gonno's tactile, Balearic-tinged club sound than Hoppner's drowsy European deep house. "Fantastic Planet", in particular, is superb, with the duo layering undulating synthesizer lines and blissful melodies atop a bouncy, Detroit/Chicago fusion house groove. Elsewhere, "As Above, So Below" fuses long-drawn out organ chords and sustained notes with bubbling drum machine beats, while "Spocking Fivers" is a deep, jazzy and rubbery excursion into sparkling Balearic deep house.
…

Read more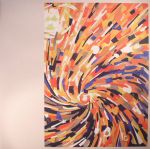 Work
(2xLP + insert + MP3 download code)
Cat: OSTGUTLP 26. Rel: 12 Jun 17
Techno
All By Themselves (My Belle) (8:14)

Clean Living (with Tram 78) (6:32)

Fly Your Colours (7:01)

From Up & Down (7:14)

The Dark Segment (9:09)

Forced Resonance (6:14)

In My Mind (6:04)

Hole Head (4:21)

Three Is A Charm (with Randweg) (5:35)
Review: Well, it wouldn't be a complete season without something from Berlin's Nick Hoppner, and luckily it's come through his city's limitless Ostgut Ton imprint. However, this is a total refresh from the producer, a summer look, if you will! Unlike the tech-minded house we've come to associate him to, the Work LP is a much more investigative piece of music, reaching far beyond the confines of the dance space. Moreover, it's feels like a single piece of music rather than a collection of tunes passed off as an album. There are, of course, plenty of usable tools in here, but the tracks sound complete and accomplished on their own, making this a winner throughout. House and electronica get mashed up good and proper, all while retaining Hoppner's trademark Berlin style. BIG.
…

Read more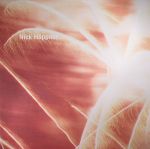 Cat: OTON 103. Rel: 20 Mar 17
Techno
Box Drop (7:09)

Still (6:10)

Out Of Sight (7:47)
Review: The last time we heard from Nick Hoppner, he was collaborating with Japanese veteran Gonno. Here he returns to Ostgut Ton with his first solo EP since the release of the Folk album in 2015. He begins with A-side "Box Drop", a typically Berlin-style techno shuffler full of dubbed-out riffs, relentless cymbal hits and subtle melodic variations. It's muscular and full-throttle, but with enough wavy elements to work at home as well as in the club. On the flip you'll find the Motor City positivity of "Still" - all life-affirming melody lines, colourful chords and gentle acid lines - and the grandiose, soundscape techno thrills of the equally melodious "Out of Sight".
…

Read more
Artikel 1 bis 3 von 3 auf Seite 1 von 1 anzeigen