Artikel 1 bis 3 von 3 auf Seite 1 von 1 anzeigen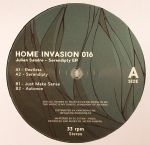 Cat: HI 16. Rel: 04 Sep 17
Deep House
Restless (6:15)

Serendipty (6:16)

Just Make Sense (5:57)

Autonoe (6:08)
Review: Frenchman Julie Sandre has recently appeared with a string of great releases for the likes of Poker Flat, Housewax and of course inaugurating the new Digihop imprint with System 2. Here he appears for Franck Roger's Home Invasion with the Serendipity EP. First up is the tough rolling "Restless" which as as dubby as we like it and full of that MPC style swing. Just as heavy on the bass is the title track, which closes out the A side in minimal and hypnotic style. On the flip, the very rhythmic and near tribal deepness of "Just Make Sense" that is perfect for the afterhours and will appeal to fans of The Mountain People. Finally "Autonoe" closes out the EP on a more positive note with this bumpin' and funky minimal house groover. Tip!
…

Read more
FORTHCOMING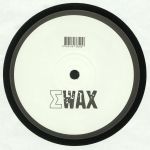 Cat: EWX 006. Rel: 30 Oct 17
Minimal/Tech House
Julien Sandre - "Kalypso"

Pierre Codarin - "Closer"

Pierre Codarin - "Down Shake"

Julien Sandre - "Mystere"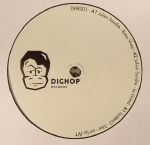 Cat: DHR 001. Rel: 29 May 17
Minimal/Tech House
Julien Sandre - "Beau Vivre" (6:44)

Julien Sandre - "Le Grind" (7:03)

System2 - "Sitar" (6:36)
Artikel 1 bis 3 von 3 auf Seite 1 von 1 anzeigen