Artikel 1 bis 3 von 3 auf Seite 1 von 1 anzeigen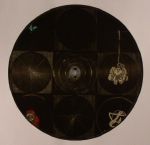 Cat: DC 167. Rel: 20 Mar 17
Techno
Rolling (6:58)

Venice (6:14)

Blue (6:57)

Traffic (6:19)
Review: After building his reputation via releases on Plus 8 and M_nus, amongst others, Julian Jeweil has secured a big-money move to Drumcode. As you'd expect, all four tracks on this first label outing tend towards the forthright, with title track "Rolling" - a sweaty fusion of booming arpeggio bass, pounding kick-drums, foreboding riffs, metallic hits and drum machine handclap fills - setting the agenda. The "build and drop techno" blueprint is explored further on "Venice", before the experienced Frenchman opts for some full-throttle antics on "Blue". Sensing listeners need a little bit of a breather, he dips the tempo a little on "Traffic", which boasts some deliciously psychedelic acid lines.
…

Read more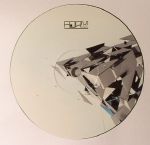 Cat: FORM 67V. Rel: 19 Jun 17
Techno
Julian Jeweil - "Chrome" (Popof remix) (6:32)

Umek - "Shadow Tactics" (6:28)

Julian Jeweil - "Midi" (5:57)

Simina Grigoriu - "Slush Fund" (6:57)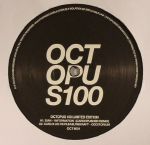 Cat: OCT 1001. Rel: 06 Feb 17
Techno
Sian - "Information" (Cardopusher remix) (5:44)

Carlo Lio vs Pleasurekraft - "Odditorium" (7:14)

Julian Jeweil - "J3" (6:48)

Sian - "Out Is In" (Jensen Interceptor remix) (7:15)
Review: A decade on from its first release, Sian's Octopus Recordings label notches up a century of releases. Fittingly, the label boss kicks off this limited edition celebratory EP, with Cardopusher delivering a jackin', TB-303 driven acid house remix of vintage cut "Information". Carlo Lio and Pleasurekraft join forces on the thrillingly heavy techno workout "Odditorium", before Julian Jeweil weighs in with the hypnotic late night heaviness of "J3". Last, but by no means least, is Jenson Interceptor's remix of Sian's "Out Is In", which successfully remodels the track as a chunk of fearsomely distorted broken techno.
…

Read more
Artikel 1 bis 3 von 3 auf Seite 1 von 1 anzeigen