Artists
Artikel 1 bis 2 von 2 auf Seite 1 von 1 anzeigen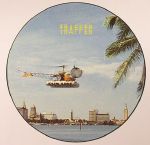 Cat: TRAFFIC 011. Rel: 11 Sep 17
Minimal/Tech House
Bodin & Jacob - "Wysam" (7:37)

Bodin & Jacob - "Temple Of Kirby" (6:17)

Martyne & Jacob - "Gesandt Sandt" (6:21)

Martyne & Jacob - "Slowdawn" (6:42)
Review: This is the sound of Traffic becoming a roadblock: key founders Bodin, Jacob and Martyne all lock horns in a b2b2b that digs deep into Detroitian dynamics; Bodin & Jacob take the lead with two contrasting slices: "Wysman" swoons and sways over a tight break in a fashion that's similar to a young Rolando while "Temple Of Kirby" pushes us deep into the later hours with a chugging liquid acid romp. Flip for two sides by Martyne & Jacob: "Gesandt Sandt" is a stunning dubby joint the opens up into heavenly synth tones midway while "Slowdawn" concludes the affair with a low-swung acid funk. Juicy.
…

Read more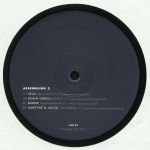 Cat: ASB 02. Rel: 02 Oct 17
Minimal/Tech House
Seuil - "Jam 151015" (6:44)

Robin Ordell - "Mobsiw" (6:08)

Barbir - "Howtocalculate" (8:22)

Martyne & Jacob - "ElectroNetto" (5:19)
Review: Assemble Music's first multi-artist EP, Assembling, became something of a must-have in minimal circles following its release back in 2015. Hopes are naturally high, then, for this belated follow-up. Seuil's opener, "Jam 151015", sets the pulse racing thanks to a combination of minimal aesthetics, spacey deep house chords and the jaunty rhythmic swing of ghetto-tech, while Robin Ordell's "Mobsiw" is a woozy and melodious chunk of skewed deep house eccentricity. On the flip, Barbir goes for the jugular via the grandiose, swirling chords, full-throttle drums and meandering acid lines of "How To Calculate", before Martyne and Jacob fuse bustling electro beats and jazzy techno electronics on the quietly impressive "ElectroNetto".
…

Read more
Artikel 1 bis 2 von 2 auf Seite 1 von 1 anzeigen