Artikel 1 bis 1 von 1 auf Seite 1 von 1 anzeigen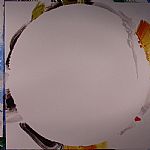 Cat: KRTNV 002. Rel: 01 Jul 13
Minimal/Tech House
Mike Trend - "Marlin Monroe"

Patrice Meiner & Archie Hamilton - "Lo Slung"

VID & Cumsecade - "Totidarunu"

Ferro - "Module"
Review: A label still in its infancy and carving out its sound, Dutch label Karton brings forth a selection of fresh faces with a spirit of adventure in their take on deep house, favouring DJ Qu style hypnotism over anything too smooth and safe. Mike Trend concocts a tense and immersive sound world through his samples, while at the same time working an effective loop ethic into the organic melee. Patrice Meiner and Archie Hamilton have a more focused drum workout on their hands, maximising on tonal hits of percussion for a stripped down tool, but VID & Cumsacde soon plunge back into the murky depths of haunting melodic content, economy of production and subtlety favoured over showboating. Ferro rounds things off with a minimal shuffler that bumps on a Perlon-ready funk.
…

Read more
Artikel 1 bis 1 von 1 auf Seite 1 von 1 anzeigen