Artists
Artikel 1 bis 2 von 2 auf Seite 1 von 1 anzeigen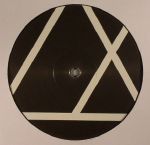 Stereoscope
(limited hand-numbered heavyweight vinyl 12" in screen-printed sleeve)
Cat: DREIKLANG 003. Rel: 20 Mar 17
Techno
Stereoscope (6:39)

Stereoscope (Tadeo remix) (7:39)

Stereoscope (David Hausdorf remix) (8:06)
Review: Ennio Colaci is an Italian DJ and producer that is one of the founders of Bosconi Records. For German imprint Dreiklang, he gives us "Stroboscope" a cyclical and hypnotic dub techno journey that bears similarities to fellow countrymen/greats such as Marco Carola on his Question series or likewise David Squillace's Sketch back at the turn of the millennium. Spanish master trance inducer Tadeo works his magic as always: the guy runs the brilliant Cyclical Tracks imprint: so he know's what he's doing! Finally minimood's David Hausdorf takes the track down an even dubbier route for you to chill out and roll one up to: do a bit of travelling without moving! Following up great releases previously on the label by OCH and Edit Select, this label is on to good things.
…

Read more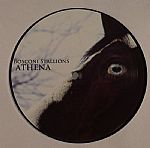 Cat: BOSCONI 025. Rel: 24 Jun 13
Deep House
The Oliverwho Factory - "Mind Free"

Nick Anthony Simoncino - "Tramonto Techno"

Nicholas - "From Somewhere Else"

Ennio Colaci - "Hinterland"
Review: The latest offering from the Bosconi camp as part of their Stallions series sees a solid record featuring The Oliverwho Factory, Nick Anthony Simoncino, Nicholas and label regular Ennio Colaci. First up The Oliverwho crew, who keep up their keenly paced tempos and driving beats and work a delicious amount of 303 in their "Mind Free" jam. Simoncino heads into softer climes, following Larry Heard's lead towards cascading melodies and harmonizing arpeggios except with a cheeky Italian force of will underneath it all. Nicholas is in a more restrained and grooving deep house mood with plenty of reverb and delay in the offing for a quintessential dub techno chord, and Ennio Colaci is equally strung out with the shimmering tones of his own "Hinterland".
…

Read more
Artikel 1 bis 2 von 2 auf Seite 1 von 1 anzeigen