Artikel 1 bis 2 von 2 auf Seite 1 von 1 anzeigen
FORTHCOMING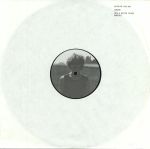 Cat: GLGLP 05RMX. Rel: 30 Oct 17
Minimal/Tech House
At Ease (Melchior Productions Ltd remix)

Lets Go (Kreidler remix)

Yes (Kettenkarussell remix)
Review: Three years on from the release of Edward's fine sophomore set, Into a Better Future, Giegling has finally decided to deliver a set of remixes. On the A-side you'll find Thomas Melchior's interpretation of "At Ease", a bustling, bass-heavy and slightly rhythmically off-kilter take rich in trippy samples, booming bass and layered percussion hits. While impressive and club-friendly, we'd argue that Kriedler's flipside remix of "Let's Go" - a hard-to-pigeonhole fusion of slowly-building broken techno beats, dewy-eyed synthesizer loops and manipulated guitar sounds served with a healthy side order of analogue fuzz - is an altogether more exciting proposition. For those looking for material to play at 8am in a Berlin basement, Kettenkarussell's gently pulsing, pagan remix of "Yes" should do the trick.
…

Read more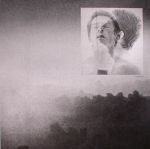 Cat: ORKL 09. Rel: 20 Mar 17
Techno
Shufflehead (11:20)

Dekta (5:25)

Etern (9:15)
Review: By his own productive standards, White and Giegling regular Edward (AKA Desert Sky man Gilles Aiken) has been pretty quiet of late. Shockingly, Shufflehead is his first EP since 2015. The title track, which stretches out for 11 minutes across the A-side, is an unusual concoction, to say the least. Built around loose, tropical percussion loops, layered field recordings, creepy noises and an off-kilter electronic bassline, it sits somewhere between humid minimal techno and some of Dominick Fenrow's more ambient moments. Flip for the EBM style electronic funk of "Dekta", and the Black Merlin/Berceuse Heroique style tribal wonkiness that is "Etern".
…

Read more
Artikel 1 bis 2 von 2 auf Seite 1 von 1 anzeigen