Artikel 1 bis 3 von 3 auf Seite 1 von 1 anzeigen
FORTHCOMING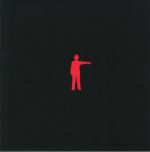 Cat: EEDV 011. Rel: 25 Dec 17
Minimal/Tech House
Feeline

Transient
ENDZ 016
(clear & blue splatter vinyl 12")
Cat: ENDZ 016. Rel: 21 Aug 17
Minimal/Tech House
Space Cadet (8:49)

Halfjack (8:16)
Review: Aside from a few, sporadic appearances here and there, East End Dubz has pretty much been loyal to his own imprint, through which he has solidified a house sound of his own. Number 16 in the series offers a predictably classy affair in the form of 2 club trax that are bound to sync with pretty much anything you throw at them. "Space Cadet" is a direct, no bullshit house missile made for keeping the moods and tempos at a steady pace, while "Halfjack" is more on the playful side, shooting out tidy little melodic twists amid its rawer and more off-kilter percussion.
…

Read more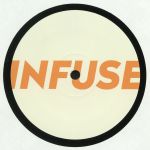 Cat: INFUSE 022. Rel: 13 Nov 17
Minimal/Tech House
Gradual Steps (7:31)

Mind Traps (7:44)

Enhance (7:15)
Review: Having built his reputation via a regular series of self-released 12" singles, East End Dubs is now beginning to make guest appearances on selected labels. Here he pops up on the long established, vinyl-only INFUSE imprint with a trio of club-ready concoctions. On the A-side you'll find "Gradual Steps", a rolling and attractive fusion of bouncy deep house drums, spacey, Motor City chord, thickset bass and glitchy tech-house flourishes. As usual, there's a wonderful swing to his drums and the stretched-out chords are hazy and evocative. You'll find more of these sumptuous pads and chord progressions on similarly-minded flipside cut "Mind Traps", while closer "Enhance" is another deep house/tech-house hybrid blessed with a notably epic breakdown.
…

Read more
Artikel 1 bis 3 von 3 auf Seite 1 von 1 anzeigen